The Commonwealth government has released draft amendments to the Franchising Code of Conduct (Code).  The amendments, which are set to take effect 1 January 2015, will require participants in the franchising industry to rethink their disclosure practices.
The Code regulates the conduct of those involved in the franchise industry and is prescribed under the Competition and Consumer Act 2010 (CCA).
The amendments follow a review conducted by Mr Alan Wein in 2013 which recommended reducing "red tape" and ensuring "ongoing-education" of participants.  The amendments therefore aim to clarify and simplify the Code, as well strengthen its enforceability.
The draft amendments are now available for public consultation via The Treasury Website and submissions can be made until 30 April 2014.
The amendments will include the following changes:
Introduction of a general duty of good faith during transactions, negotiations, dispute resolution and franchise renewals;
Clarification and amendment of the disclosure requirements of franchisors and changes to the type of information available to franchisees;
A requirement that franchisors provide a statement outlining the "risk and rewards" to prospective franchisees;  and
A new provision that ensures dispute resolutions hearings are conducted in the franchisee's home state.
The amendments also enhance the enforcement mechanisms available, including:
Civil penalty provisions up to $51,000;
New powers to the Australian Competition and Consumer Commission (ACCC) to handle serious breaches of the Code;
ACCC will be given the power to issue infringement notices of up to $8500 without obtaining a court order; and
Allowing the ACCC to audit documents provided by franchisor, this will allow them to test the validity of statements made in financial disclosure documents.
Links and further references
Legislation
Trade Practices (Industry Codes – Franchising) Regulations 1998 (Cth) – Franchising Code of Conduct
Competition and Consumer Act 2010 (Cth)
Other references
Alan Wein, (2013) Review of the Franchising Code of Conduct
Australian Government – The Treasury: Amendments to the Franchising Code and the Competition and Consumer Act
Australian Government – The Treasury: Small Business: 2014 'Future of Franchising' Reforms
Further information
If you need further information about complying with the Franchising Code of Conduct, please contact us for an obligation free and confidential discussion.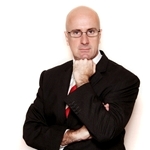 Malcolm Burrows B.Bus.,MBA.,LL.B.,LL.M.,MQLS.
Legal Practice Director
Telephone: (07) 3221 0013
Mobile: 0419 726 535
e: mburrows@dundaslawyers.com.au
Disclaimer
This article contains general commentary only.  You should not rely on the commentary as legal advice.  Specific legal advice should be obtained to ascertain how the law applies to your particular circumstances.