On 3 August 2016, IP Australia announced incoming changes to the fees payable for:
trade mark applications; and
trade mark registrations.[1]
As announced these changes apply to all trade mark applications filed after 10 October 2016.
I want to apply to register a trade mark, what are the fees?
As before, the fees payable when filing an application for registration of a trade mark vary based on:
the number of classes for which registration is sought;
the manner in which the goods and services within each class are described; that is, if goods and services are taken from the Official Goods and Services pick list (Pick List), or are entered as free text (Free Text); and
the method of application, being a trade mark headstart application (TM Headstart Application) or a trade mark application (Trade Mark Application).
The fees payable for each type of application are:
| | | |
| --- | --- | --- |
| Method of application | Description of goods and services | Fee per class ($) |
| TM Headstart Part 1 | Pick List | $200.00 |
| TM Headstart Part 2 | Pick List | $130.00 |
| Trade Mark Application | Pick List | $250.00 |
| Trade Mark Application | Free Text | $330.00 |
From the above, applicants can now obtain registration of a single class trade mark via:
the TM Headstart process for a total fee of $330.00; and
the Trade Mark Application process for a total fee of $250.00.
Legislation
Trade Marks Regulations 1995 (Cth)
Related articles by Dundas Lawyers
Groundless threats of trade mark infringement
Trade mark infringement – an introduction
Should you register a trade mark for your name or logo?
Can you infringe a trade mark by exporting a product?
Further information
If you need assistance or advice in relation to brand protection and trademarks or other intellectual property issues, please contact us for an obligation free and confidential discussion.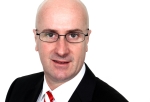 Malcolm Burrows B.Bus.,MBA.,LL.B.,LL.M.,MQLS.
Legal Practice Director
Telephone: (07) 3221 0013 | Mobile: 0419 726 535
e: mburrows@dundaslawyers.com.au
Disclaimer
This article is not legal advice. It is general comment only.  You are instructed not to rely on the commentary unless you have consulted one of our Lawyers to ascertain how the law applies to your particular circumstances.
[1] https://www.ipaustralia.gov.au/about-us/news-and-community/official-notice/fee-changes-ip-australia-fee-review-update