Dundas Lawyers often prepares the necessary documents to issue and allot shares for its clients.  We also offer a complete end to end service depending on the clients unique situation.  One of the more common transactions of this nature is an issue and allotment of shares by a proprietary company.
In order to streamline the process that is required to prepare the necessary documents and to ensure that you are complying with you obligations under the corporations act, please complete the following information:
Complete a share issue
If you are thinking of issuing securities in your company, please complete the questions contained below so we can advise you on your compliance obligations and the documents you will need. All information provided to us is confidential. We will contact you separately before commencing any work in relation to the issue of securities.
Disclaimer
This completion of this form, does mean that we have agreed to advise you in relation to this matter.  The information contained in the form is necessary for us to determine whether we can assist you.  It is general in nature and cannot be regarded as legal advice. Once you have completed and sent the form to us, we will send you separate correspondence for your consideration in relation to the share issue which you will need to read and accept prior to commencement.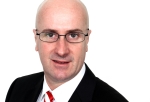 Malcolm Burrows B.Bus.,MBA.,LL.B.,LL.M.,MQLS.
Legal Practice Director
Telephone: (07) 3221 0013
Facsimile: (07) 3221 0031
Mobile 0419 726 535
Twitter: @ITCorporatelaw
Google+