What is a Social Media Policy?
A Social Media Policy (SMP) is a document that suppliments a contract of employment to be legally enforceable by an organisation on its employees. The aim of an SMP is to clearly communicate what is acceptable conduct on Social Networking Sites by an organisations employees and contractors and what conduct is unacceptable and would make an employee liable to dismissal.

An SMP is distinct from an organisations Social Media Strategy (SMS) which is a high level document that communicates how an organisation plans to participate in social media.
What risks can an SMP protect against?
By and large, the legal risks posed to organisations can be categorised into two parts, internal and external. An SMP can attempt to protect against the internal risks posed by those associated with the organisation.
The legal risk matrix of social media
An SMP can therefore address the following internal risks:
Loss of confidential information;
Breach of copyright;
Defamation;
False statements and or misleading and deceptive conduct;
The tort of Passing off;
Reputation risk;
Statutory risks including:

Breaches of the Privacy Act;
Breach of continuous disclosure obligations in the case of listed public companies;
Discrimination;
Organisation and industry specific risks posed by the organisations operating environment.
The above risk matrix is by no means complete as many of the risks are not easily segregated and cross boundaries. A well considered SMP (and revised contracts of employment) should take these issues into consideration.
Is an SMP binding on an organisation's staff?
The general rule is that an employer cannot regulate the afterhours conduct of its employees. That said, if the conduct complained of is referrable to the organisation, then a case can be made that it can. Therefore an SMP can be binding on an organisation's staff provided that all reasonable attempts have been made to bring the SMP to their attention.
Drafting tips for SMP's
In drafting an SMP, there are three key considerations which must be taken into account:
The organisations Social Media Strategy (what it is that the organisation is doing or plans to do on Social Media Sites);
The subsequent social media risk matrix posed by the Social Media Strategy;
Any industry specific risks posed to the organisation – (Dentists for example are prohibited from using testimonials to promote themselves);
The SMP development process should involve senior management to understand the risks so as to make informed decisions to control them in order to reap the benefits of participation.
Organisations should also ensure that those staff that are involved in social media in an official capacity are aware of the legal risks of participation so that they can respond appropriately when the time comes. Monitoring activity on social media is also critical to this strategy.
Why your organisation should have an SMP
Whether you like it or not, statistics show that your organisations staff are participating in social media.
If you would like to harness the benefits whilst controlling the risks, you need a well thought through SMP, otherwise it will be more difficult to control the activities of staff that are on social sites regardless of whether or not they are engaged officially or not.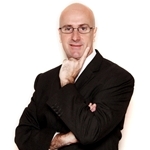 Dundas Lawyers is a Commercial Law firm based in Brisbane and advises organisations on issues of corporations law, intellectual property and technology law.  Legal Practice Director, Malcolm Burrows is a
leading authority on legal issues faced by organisations in Social Media. He has done numerous radio interviews on the topic and commented in magazines
published by the Australian Institute of Company Directors (AICD) the Institute of Chartered Secretaries and recently "In the Black" the magazine of the Institute of
Chartered Accountants.
Malcolm Burrows B.Bus.,MBA.,LL.B.,LL.M.,MQLS.
Legal Practice Director
Telephone: (07) 3221 0013
Facsimile: (07) 3221 0031
Mobile 0419 726 535
Disclaimer
This article is general in nature and cannot be regarded as legal advice. It is general commentary only. You should not rely on the contents of this article without consulting one of our lawyers. If you would like advice regarding how the law applies to your individual circumstances, then please contact Dundas Lawyers.