The Fair Work Amendment Act 2012 (FWAA) was assented to on 4 December 2012, and came into partial effect on 1 January 2013.  The legislative changes were made in response to industry demands, and relate to unfair dismissals, general protections and enterprise agreements.
Perhaps the most immediately obvious effect of the FWAA is the name change; Fair Work Australia is now known as the Fair Work Commission to better reflect the nature of its powers.  These powers have been enlarged, and affect the following areas:
Enterprise agreements
Employers have regained a modicum of control with regard to enterprise agreements.  The FWAA makes changes that ensure enterprise agreements cannot be made with a single employee, and that a union official cannot act as bargaining representative for an employee unless that union has coverage to represent that employee.
On the other hand, employers cannot modify the notice of employee representation rights prescribed by the Fair Work Regulations 2009.
Additionally, opt-out clauses in enterprise agreements are expressly prohibited, and will be struck out as unenforceable.  An 'opt-out' clause is a clause that provides a method by which either the employee or employer may elect to not be covered by the enterprise agreement.
Timing for applications
The time limit for lodging unfair dismissal applications has been increased from fourteen (14) days to twenty-one (21) days.
Conversely, the time limit for lodging a general protections dismissal application has been reduced from sixty (60) days to twenty-one (21) days.
Previously, employees could bring one claim followed by the other, or pursue a general protections claim instead of an unfair dismissal claim due to the significant difference in time.  This standardisation ensures greater clarity for employers on the 'types' of claims they may be exposed to.
Costs
The Fair Work Commission now has the power to order costs against an unreasonable party, where that intransigence or frivolity has caused the other to incur costs. This power now extends to lawyers and paid agents as well as the individuals bringing the claims, and is considered a deterrent against applicants pursuing speculative or vexatious unfair dismissal claims.
Who will be affected by the changes?
All employees and employers are affected by the FWAA.  The amendments may not be as far-reaching as anticipated by industry observers, however they will affect your rights and obligations as an employee or an employer.
Links and legislative references
Read the full text of the act here:
 Fair Work Amendment Act 2012 (Cth)
Article by Morgan Tanswell LL.B.,GDLP.,MQLS.
Further information
If you are an employer seeking further information about the reforms and how they may affect you, please contact us for an obligation free and confidential discussion.
Disclaimer
This article contains general commentary only.  You should not rely on the commentary as legal advice. Specific legal advice should be obtained to ascertain how the law applies to your particular circumstances.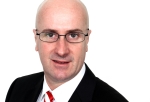 Malcolm Burrows B.Bus.,MBA.,LL.B.,LL.M.,MQLS.
Legal Practice Director
Telephone: (07) 3221 0013
Facsimile: (07) 3221 0031
Mobile 0419 726 535
Twitter: @ITCorporatelaw
Google+
Need more information?
Please contact us for a confidential, no obligation, discussion about your needs in this area.