The Fair Work Commission (Commission) has released its annual report for 2013–14 announcing a slight increase in the number of applications received from last financial year.
The Commission received 37,066 applications, an increase of 1 per cent. The Commission dealt with these applications in 19,620 hearings and conferences, resulting in 13,302 decisions, orders and determinations.
Individual matters continue to make up a significant proportion of the Commission's workload.
Anti-bullying claims
Over the first six months of the new anti-bullying jurisdiction commencing on 1 January 2014, the Commission received more than 100,000 website inquiries and more than 3,500 telephone inquiries relating to bullying.
Prior to receiving claims, the Commission published an excellent Case Management Model and benchbook to assist employers and workers to understand the new jurisdiction.
The Commission received in 343 applications in the first six months, with more than 270 anti-bullying conferences and hearings being held to 30 June 2014. Twenty one anti-bullying matters were finalised by a decision and of those, 20 were dismissed and one was granted.
Unfair Dismissal claims
On trend with previous years, the greatest number of applications received were for unfair dismissal, representing almost 40% of applications made to the Commission.
The Commission received a total of 14,797 applications, slightly less than the previous year.
Of these claims, 79% were settled at the conciliation stage. Of those matters which were required to proceed past conciliation, only 8% needed to be resolved by a decision or order at a conference or hearing.
Of the 367 matters finalised at arbitration, 48% of dismissals were found to be fair. In the remaining 192 matters the remedies were:
compensation (41% of matters);
reinstatement (2% of matters);
reinstatement and lost remuneration (7% of matters), and;
no remedy granted (2% of matters).
There were 79 appeals against unfair dismissal decisions, representing a 36% increase from 2012–13. The appeal was dismissed in 62% of matters.
General Protections claims
The general protections provisions of the Fair Work
Act are intended to protect people from their employer taking adverse action for prescribed reasons including:
having or exercising a workplace right;
freedom of association;
engaging in industrial activity, and;
workplace discrimination.
During the year, there were 2,879 applications for general protections involving dismissal lodged with the Commission, representing an increase of 18.5% in the number of applications.
Of these claims, less than 34% were issued a certificate. A certificate is needed if the applicant wishes to make a general protections court application, or alternatively if the parties consent to the Commission arbitrating to determine the matter.
Should the matter proceed, it takes an average of 106 days after lodgement for a dispute involving dismissal to be finalised.
The Commission also deals with applications alleging adverse action not involving dismissal. There was a 40% increase from the previous year in applications made under this category.
Further references
Related articles
Changes to unfair dismissal and minimum wage
Further information
If you would like further information about how to lodge or defend a claim, please call us on 07 3221 0013 for an obligation free and confidential discussion.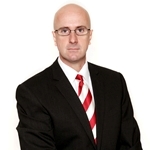 Malcolm Burrows B.Bus.,MBA.,LL.B.,LL.M.,MQLS.
Legal Practice Director
Telephone: (07) 3221 0013
Mobile: 0419 726 535
e: mburrows@dundaslawyers.com.au
Disclaimer
This article contains general commentary only.  You should not rely on the commentary as legal advice. Specific legal advice should be obtained to ascertain how the law applies to your particular circumstances.