Dundas Lawyers is a multi award winning technology, media and telecommunications law (TM&T) law firm established in 2011 with offices in Brisbane and the Gold Coast with clients throughout Australia and internationally.  We've been recognised in the prestigious Doyles Guide in the TM&T category in 2015 and 2017 and have actual experience prior to law running software development projects and senior IT Management roles.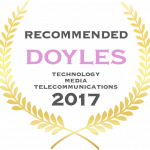 We advise software developers and buyers of software development services throughout Australia on all aspects of  information technology law.  We are also unique in that not only can we draft and implement all of your IT contracts, we will represent your company in Court.   This combination of domain level experience and both advisory and litigious experience is rare in the IT law arena.  We've also got over a decade experience.

Not only do we know the law relating to IT, but our Principal, Malcolm Burrows has over a decade of experience in running IT related businesses prior to being called to the law.   Our Principal is one of the few lawyer in the country that can lay claim to a successful dot com startup prior to becoming a lawyer.  What this all means is that you'll have to spend less time explaining what it is that you are trying to do, and we will be able to spend more time explaining how you can do it!
Recent IT Law projects include:
Representing a buyer of software development services against a software developer regarding a failed agile software development project;
Negotiating the terms of a technology contract with a bank on behalf of a group of software developers;
Represented e-commerce provider in a copyright infringement matter in the Federal Court of Australia involving a successful application for interlocutory relief on an urgent basis;
Representing various buyers of software development services;
Representing software developer in Supreme Court of Queensland regarding breach of directors duties and copyright infringement;
Drafting software as a service agreements for various software developers that have created cloud versions of their installed software;
Representing an investor in a technology company in the Supreme Court of Queensland regarding alleged breaches of directors duties;
Recent IT law videos
Notifiable Data Breach Scheme commenced 23 Feb 2018
What is a data breach response plan?

IT contracts
Our legal services in this area include (but are by no means limited to) drafting, negotiating and settling the following sorts of legal contracts:
Software support agreements;
Software development agreements:
Agile methodology; and
Waterfall methodology; and
combinations of the two.
Software installation, supply, and support agreements;
Software license agreements for IPhone and Android;
Systems access agreements;
Online Sale of Goods and Services Agreements;
Marketplace Platform Terms and Conditions.
Recent articles by Dundas Lawyers
Need more information?
Please contact us for a confidential, no obligation, discussion about your needs in this area.
For an obligation free conversation on how Dundas Lawyers can assist you with your IT contracts or a litigous matter please, contact: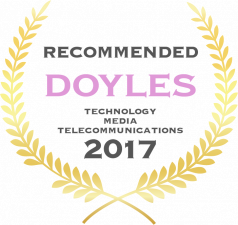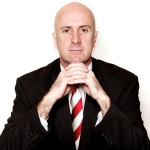 Malcolm Burrows B.Bus.,MBA.,LL.B.,LL.M.,MQLS.
Legal Practice Director
Telephone: (07) 3221 0013
Mobile 0419 726 535
@ITCorporatelaw