Dundas Lawyers advises organisations in a variety of industries on the legal issues associated with capital raising in Australia.  We act as advisers to organisations ranging from emerging and dynamic growth companies to ASX Listed entities.
Most importantly, we provide a highly commercial perspective to the practice of law and focus on how we can make things happen for clients.  We know of only a handful of Lawyers with MBAs and the Firm's founder, Malcolm Burrows is one of them.  In his pre-legal career, our Legal Practice Director personally raised over $A3Million for projects he was involved in.   In addition has also engineered exits for two (2) of his own start-up projects.   As a Lawyer he has been involved in raisings of over $A200 Million with Top and Mid Tier and Boutique Firms and regularly advises organisations on compliance issues.
Capital raising regime
In Australia, capital raising is subject to the provisions of the Corporations Act 2001 (Cth) (Act) and various pieces of subordinate legislation.  Working with Corporate Advisors and Accountants, Dundas Lawyers operates to provide a seamless service for clients that aims to make the choice of alternatives simple and the result more certain.  Our commitment to our Quality Management System (QMS) means client satisfaction is our top priority.  Our services in this area include:
Capital raising services
Section 708 raisings which are exempt from the Prospectus requirements;
Preparation and lodgement of ASIC Registered Prospectuses;
Listings on the Australian Small Scale Offerings Board (ASSOB);
Initial public offers (IPO);
Unlisted public offers (UPO's)
Secondary raisings;
Private placements;
Issues without disclosure (low doc issues);
Advice on term sheets and preparation of reverse term sheets.
For further information on how Dundas Lawyers can assist your company, please contact: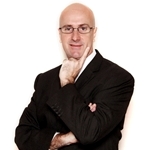 Malcolm Burrows B.Bus.,MBA.,LL.B.,LL.M.,MQLS.
Legal Practice Director
Telephone: (07) 3221 0013
Mobile 0419 726 535
Google+