Dundas Lawyers advises clients throughout Australia on all aspects of mergers and business acquisitions (M&A) transactions for proprietary and publicly unlisted entities.  The Firm's expertise is the project management of larger legal engagements so as to minimise the costs and overall time spent on managing transactions that involve multiple stakeholders.  We are skilled at using modern project management tools that most lawyers don't understand, let alone are able to use effectively.
Our services in this area include:
Mergers and acquisitions;
Asset acquisitions and disposals;
Drafting and negotiating share sale and asset sale agreements;
Advising on issues arising.
Regulatory compliance
Ensuring compliance with the requirements of regulatory bodies such as:
Australian Competition and Consumer Commission (ACCC);
Australian Securities and Investments Commission (ASIC);
Australian Stock Exchange (ASX);
Foreign Investment Review Board (FIRB).
Transaction completion
Completion of the transaction is an often overlooked area and may also involve:
Contract assignments including leases;
Drafting board approvals in the form of Directors minutes approving transactions;
Financial Assistance whitewashes where financial assistance is given;
Share issues and/or transfers.
Further information
Awards

---
Contact Us
Please complete the following form if you have any specific questions on mergers and business acquisitions.
---
For further information on how Dundas Lawyers can assist you to best acquire or sell a business please contact: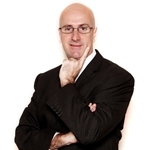 Malcolm Burrows B.Bus.,MBA.,LL.B.,LL.M.,MQLS.
Legal Practice Director
Telephone: (07) 3221 0013
Facsimile: (07) 3221 0031
Mobile 0419 726 535
Disclaimer
This article is general in nature and cannot be regarded as legal advice. It is general commentary only. You should not rely on the contents of this article without consulting one of our lawyers. If you would like advice regarding how the law applies to your individual circumstances, then please contact Dundas Lawyers.