Brisbane's Dundas Lawyers advises employers, professionals and executives throughout Australia on a range of employment law issues to ensure their rights are upheld and their obligations are accurately documented.  Our specialists apply our in-depth knowledge of all aspects of the legislative framework of employment law to ensure our clients receive timely and accurate advice.
Our Brisbane based Lawyers advise throughout Australia on:
Bullying and harassment claims;
Dispute mediation;
Employment Agreements for individuals:

Award and non-award based positions;
Contract for service (Contractor's Agreements);
Directors Agreements;
Executive level Agreements; and
Volunteers Agreements.

Employment Agreements for collectives:

Enterprise Agreements including employee share option schemes;
Enterprise bargaining.

General protections claims;
Organisational policies and procedures;
Performance management and disciplinary action;
Redundancy;
Restraint of Trade clauses and the extent to which they are enforceable;
Surveillance in the workplace;
Termination;
Trade secrets;
Training for management and staff;
Transmission of business;
Unfair dismissal claims;
Workplace health and safety;
Workplace incident investigations and internal complaint handling; and
Wrongful dismissal.
Our interest in technology has also seen us advising employment issues in the context of social media.
Recent legal commentary on employment law
Applicable legislation
Commonwealth
Queensland
Further information
For further information on how Dundas Lawyers can assist your organisation with any employment law matters, please contact: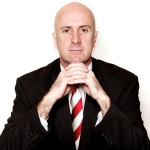 Malcolm Burrows
B.Bus.,MBA.,LL.B.,LL.M.,MQLS.
Legal Practice Director
Telephone: (07) 3221 0013
Mobile 0419 726 535