Lean Legals® is a package of legal services delivered exclusively by Dundas Lawyers.   Aimed at benefiting start-ups and those commercialising new products or services, Lean Legals® delivers the required legal assistance at the minimum cost, at the right time.  Unlike most lawyers, we have real world commercialisation experience and understand business dynamics as well as the law.  Like the concept of a minimum viable product, there is little point fine tuning a start-up's terms of business if there is little risk and no customers!  A Lean Legals® package aims to provide the minimum viable legal protection, while also allowing the business time to grow and access legal advice 'on tap', when and where it is needed.
Getting a new business off the ground isn't easy.  Coordinating the development of all the elements from the business model from capitalisation and intellectual property protection is difficult enough, without complicating matters with over-engineered or ill-advised legal advice.  Or worse yet, no legal advice at all!
Maximising the value of the enterprise
The aim of any new venture is to maximise the return for owners.  Therefore getting the foundations right is critical to capturing and enhancing the value of the equity for all stakeholders.  Lean Legals® can be a key ingredient in capturing and enhancing that value.
Starting off involves choices about legal structures, partners, brand, capitalisation and a whole series of interrelated and overlapping issues.  Unfortunately many start-ups aren't able to access legal advice when they need it most and subsequently fail to maximise equity holder value or fail all together.   There's no doubt that quality legal advice is expensive – but lack of it is often fatal!
So what exactly is Lean Legals?
Lean Legals® is a unique package of legal services delivered exclusively by Dundas Lawyers for start-ups and those commercialising new products or services.  We aim to provide "qualified" start-ups with the legal services they need and allow them to pay for the selected services in a variety of unique ways that best suits their needs.   (Note that terms and conditions apply and we don't work with all start-ups as we have to be selective who we choose to work with).
How does Lean Legals work?
The first step involves a meeting to  assess your business and its commercialisation goals.  It's important that we understand factors such as who the stakeholders are, whether you will be raising capital or debt funding the start-up and what the business model is.  Using the Dundas Lawyers Enterprise Due Diligence Framework, a Lean Legals® package is prepared based on the legal services which the start-up is likely to require over the first twelve (12) months of operation.   The package is then costed and an engagement letter put to the start-up for acceptance.
What services does Lean Legals include?
All start-ups are have different legal needs.  Often times, a start-up may also require an assessment of whether the business model is even legally feasible!   Typically however we find that the following forms the basis for discussions of a Lean Legals® package:
Structure & Ownership;
Material Contracts;
Assets; and
Regulatory Regime & Compliance.
Structure & Ownership
Structure
Advice on the selection of the most appropriate structure which may include:
Proprietary (Pty Ltd) company structures;
Public unlisted companies;
Joint ventures (Incorporated and unincorporated);
Trusts with corporate trustees;
Unit Trusts;
Hybrid Trust;
Discretionary Trusts;
Franchise systems; and
Intellectual property protection structures.
Securities
A dispute between the equity holders of a start-up can be terminal.  Getting the foundations right where everyone understands their rights and obligations provides a solid foundation for growth.  Therefore we often prepare the following types of documents to address equity holder relationships:
Security Interests (PPSR Registrations);

Unit Holders' Agreements;
Buy/Sell Agreements; and
Succession Agreements.
Capitalisation
We make sure that your business is ready to accept capital when the time comes and as such may provide any of the following:
Capitalisation planning;
Sweat for equity deals;
Founders' Agreements;
Preparation and lodgement of an ASIC Registered Prospectus for unlisted Public Companies;
Share issues and share transfers;
Preparation of reverse term sheets;
Trust accounting services;
Company Secretarial Services:
Company register maintenance;
Advice on all aspects of compliance with the Corporations Act 2001 (Cth);
Corporate Governance
Maintain the entity register (Company Register), to keep records of certain documents such as:
Constitution/Trust Deed;
Share/Unit Register;
Directors/Trustees Register;
Advise on Directors duties and the development of a Corporate Governance Framework.
Subsidiaries/Joint Ventures
Material Contracts
At the heart of all businesses are the material contracts that form the essential structure of the entity and regulates the business activities.  These contracts include:
agency, sales and distribution agreements;
manufacturing agreements;
management agreements;
transport agreements;
joint venture or partnership agreements;
supply or purchase agreements;
licence agreements;
franchise agreements;
agreements for material acquisitions or disposal of assets;
standard terms and conditions of business;
agreements entered into outside the ordinary course of business;
agreements with government entities; and
agreements not referred to above (including those containing express product warranties).
Specialist commercial contracts
Agency agreements;
Consulting agreements;
End user licence agreements (EULA);
Equipment purchase agreements;
Maintenance agreements;
Managed services agreements;
Network installation agreements;
Service level agreements (SLA's);
Software installation, supply, and support agreements;
Software development agreements:
Support agreements;
Dispute resolution (generally not part of a Lean Legal package); and
Commercial dispute resolution.
Customer Contracts
Preferred Agreements;
Tenders.
Material Supply Contracts
Raw Materials/Inputs to the Enterprise.
Employees/Contractors
Ensuring that the business's rights are fully protected from internal threats is critical at the early stages of commercialisation.  Therefore we often prepare:
Contractor's agreements;
Consultancy agreements;
Contracts for Directors; and
Entitlements/Liabilities contracts.
Leases
Assets
Ensuring that the assets of a startup are documented and protected is critical for the success of a startup.  Therefore we advise on the following areas of asset protection:
Acquisition of Real Property;
Plant & Equipment;
Computer Systems & Technology;
Customer Database.
Intellectual property (IP)
Intellectual property is often a key element of the value equation, as such we often advise how to protect and enforce a business's intellectual property rights:
Copyright advice;
Intellectual Property Assignment Agreements;
Trademark registration (Australian and International);
Patents – advice on patentability;
Licensed IP;
Documented Procedures and Processes;
Trade Secrets
Regulatory Regime & Compliance
We also have to consider advising startups on various compliance issues associated with issues such as:
ATO Compliance;
Trade Practices
Enterprise Specific Legislation
Statutory Licences & Permits
Most importantly for clients who we provide a Lean Legals® package to, we are on hand in the event a dispute arises.
For an obligation free conversation on how Dundas Lawyers can assist you with a Lean Legals® package, contact: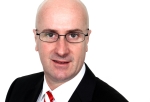 Malcolm Burrows B.Bus.,MBA.,LL.B.,LL.M.,MQLS
Legal Practice Director
Telephone: (07) 3221 0013
Facsimile: (07) 3221 0031
Mobile 0419 726 535 Google+