Due diligence in a legal context means much more than simply verifying background information on a particular transaction.  There is no widely accepted definition of the term.
In the context of capital raising, the term takes its meaning from sections 731 and 733 of the Corporations Act 2001 (Cth) that provides for a due diligence defence against misstatements in, or omissions contained in a disclosure document where a person:
made all inquiries (if any) that were reasonable in the circumstances; and
after doing so, believed on reasonable grounds that the statement was not misleading or deceptive.
Due Diligence Programs
In Australia it is common to use a committee system to conduct due diligence investigations when issuing a disclosure document.  Other investigations should also be considered as part of the overall due diligence program depending on the objectives of due diligence.
Designing effective and systematic due diligence programs is necessary for those responsible, if they want to avail themselves of a due diligence defence, in the event that the contents of a disclosure document is found to be misleading or deceptive or contains a material misstatement or omission.
For further information on how Dundas Lawyers can assist you with either routine due diligence of a specific transaction or a systematic investigation into the affairs of a particular entity as part of a capital raising program please contact: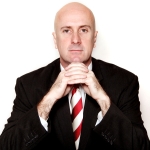 Malcolm Burrows B.Bus.,MBA.,LL.B.,LL.M.,MQLS.
Legal Practice Director
Telephone: (07) 3221 0013
Facsimile: (07) 3221 0031
Mobile 0419 726 535
Disclaimer
This article is general in nature and cannot be regarded as legal advice.   It is general commentary only.  You should not rely on the contents of this article without consulting one of our lawyers.  If you would like advice regarding how the law applies to your individual circumstances, then please contact one of our legal practitioners.