Dundas Lawyers Gold Coast advises all stakeholders in the body corporate and community management sector on all aspects of body corporate law.
Mitch Brown has over a decade of experience in body corporate arrangements.
This means that you'll have to spend less time explaining what it is that you are trying to do, and we will be able to spend more time explaining how you can do it!
We advise on:
Management and service contract preparation, engagements, variations, assignments and terminations;
Finance management and levy recovery;
By-law and statutory compliance;
Dispute resolution and adjudication;
Litigation before the Queensland Civil and Administrative Tribunal and appeals therefrom;
Community management statement preparation, registration and variations;
Lot entitlement adjustments;
Building defect litigation; and
Building maintenance program management.
Specialised Body Corporate and Community Management Legal Services
Our legal services in this area include (but are by no means limited to):
Assignment of caretaking and letting rights agreements;
Variations to caretaking and letting rights agreements;
Remedial action notices;
Remedial action enforcement;
Termination of caretaking and letting rights agreements;
By-law contravention notices;
Enforcing by-laws;
Community management statements;
Common property exclusive rights issues;
Adjudication applications to the Office of the Commissioner for Body Corporate and Community Management;
Administrator appointments;
Complex contractual disputes before the Queensland Civil and Administrative Tribunal;
Body Corporate debt recovery action;
Drafting committee motions, explanatory notices and explanatory material; and
Advising body corporate committees about statutory obligations under the Body Corporate and Community Management Act 1997 and related regulations
Recent Articles by Dundas Lawyers Gold Coast
Body Corporate Law – Transfer Fees
Contact us for a confidential discussion
For further information on how Dundas Lawyers can assist you with any aspect of Body Corporate Law  please contact me personally for an obligation free and confidential discussion: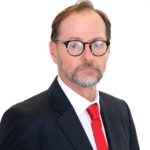 Mitch Brown Dip.T.,BA.,LL.B.,MQLS.
Legal Practice Director – Dundas Lawyers Gold Coast Pty Ltd
Telephone: 07 5646 9174
Mobile: 0420 205 105
e:  mbrown@dundaslawyers.com.au
1300 386 539 | 1300 DUN LAW