Dundas Lawyers advises both companies and individuals on all aspects of personal and corporate insolvency issues.
Areas of Insolvency Law Practice
We advise on:
Personal pre-insolvency advice;
Part IX Debt Agreements;
Part X Personal Insolvency Agreements;
Bankruptcy litigation;
Bankruptcy annulment;
Corporate pre-insolvency advice;
Appointment of receivers and managers;
Appointment of external administrators;
Deeds of Company Arrangement;
Voluntary and Compulsory liquidation; and
Liquidation litigation.
Specialised insolvency legal services
Our legal services in this area include (but are by no means limited to):
Drafting and serving bankruptcy notices;
Applications to set aside bankruptcy notices;
Prosecuting creditors' petitions;
Defending creditors' petitions;
Drafting and serving statutory demands;
Applications to set aside statutory demands;
Winding up applications based upon a failure to comply with a statutory demand;
Defending winding up applications;
Recovery of preferential payments in both personal and corporate insolvency contexts;
Defending preferential payment claims in both personal and corporate insolvency contexts;
Member's voluntary administration and liquidation issues;
Deeds of Company Arrangement;
Insolvent trading and director's obligations;
Director related transactions;
Director penalty notices; and
Uncommercial transactions.
Recent articles relating to insolvency litigation
Unfair preferences – the Doctrine of Ultimate Effect
Safe Harbour granted to proactive directors of an insolvent company "if they are not merely living in hope"
What is an unfair preference claim?
What kinds of documents can a liquidator get access to and from whom?
Contact us for a confidential discussion
For further information on how Dundas Lawyers Gold Coast can assist your organisation, please contact me personally for an obligation free and confidential discussion: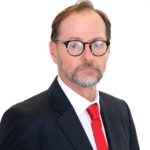 Mitch Brown Dip.T.,BA.,LL.B.,MQLS.
Legal Practice Director – Dundas Lawyers Gold Coast Pty Ltd
Telephone: 07 5646 9174
Mobile: 0420 205 105
e:  mbrown@dundaslawyers.com.au
1300 386 539 | 1300 DUN LAW