Dundas Lawyers advises a number of category leading Brisbane and Australian based internet businesses.  The founder of Dundas Lawyers has been involved in the internet since 1996 and has personally commercialised and exiting several internet based businesses.  Because of this hands on experience it's likely that we'll more easily understand your business.
What is internet law?
Internet law is the law the tapestry of law that applies to organisations when trading online.  Depending on the nature and scope of the activities of the business, will depend on what laws have to be complied with.   That said, it usually involves a mixture of intellectual property and technology law.
In recent times we have seen quite a number of new business models involving "Apps".   Therefore, Dundas Lawyers Internet Lawyers advise on:
All forms of website contracts;
Anton Piller orders – if ever required
App development contracts;
Contractors agreements vs employment agreements;
Employment law – all aspects
Legal feasibility studies – is your concept legally possible?
Online advertising contracts;
Service level agreements;
Spam Act compliance;
SAAS contracts;
Software licencing agreements;
Trademark disputes;
Terms of Service.
We often provide clients with fixed fees and have packages available for those looking to commercialise an internet based concept – it's called Lean Legals.
Related articles by Dundas Lawyers
For further information on how Dundas Lawyers can assist your internet business to protect or enhance the value of your equity, please contact: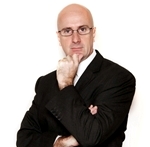 Malcolm Burrows B.Bus.,MBA.,LL.B.,LL.M.,MQLS.
Legal Practice Director
Telephone: (07) 3221 0013
Facsimile: (07) 3221 0031
Mobile 0419 726 535
Google+  Youtube Channel