Dip.T.,BA.,LL.B.,MQLS
Legal Practice Director – Dundas Lawyers Gold Coast Pty Ltd

Mitch is the Legal Practice Director of Dundas Lawyers Gold Coast Pty Ltd ACN 627 097 170 and advises organisations on matters concerning commercial / contractual disputes, insolvency related issues, body corporate disputes and building and construction litigation.
Prior to establishing Dundas Lawyers Gold Coast, Mitch was a partner at the Gold Coast boutique law firm Reichman Lawyers. He has worked at boutique, top and mid-tier firms practising in most facets of civil litigation.
Before practising law, Mitch worked for the Queensland Department of Education as a teacher, head of department and human resources consultant. He has tutored at the Gold Coast campus of Griffith University in the Business School MBA program.
An introduction to Dundas Lawyers Gold Coast by Mitch Brown
Formal qualifications
Bachelor of Laws
Bachelor of Arts
Diploma of Teaching
Admissions and memberships
Admitted to practice in the Supreme Court of Queensland
Admitted to practice in the High Court of Australia
Member of the Queensland Law Society
Rotary International
Areas of legal interest
Commercial and Contractual litigation
Corporate and personal insolvency
Industrial Relations
Body Corporate disputes
Building and Construction disputes
Personal statement
Mitch understands that corporations would prefer to focus on their core business rather than becoming embroiled in protracted legal disputes before the courts, particularly when either as a plaintiff or defendant, litigation is not about making a profit but mitigating loss.
His emphasis in litigation is to achieve a palatable commercial solution the client can live with early in the matter. It's good to remember that 80% of something is better than 100% of nothing, particularly when it is not unknown in litigation for the legal costs of both parties to exceed the amount being fought over.
Unfortunately, there are parties that are just plainly belligerent and uncompromising. In those circumstances the focus is on ensuring the case is thoroughly prepared for and presented at trial to ensure the best prospects for a successful outcome.
His key legal achievements include carriage of litigious matters before as follows:
Recent articles by Mitch
Costs for employers in unfair dismissal claims
When to complain about defective domestic building work
QBCC Home Warranty Insurance claim exclusions
QBCC Home Warranty Insurance claims – part 3
QBCC Home Warranty Insurance claims – part 2
QBCC Home Warranty Insurance claims – part 1
Take care when terminating a residential construction contract
Defects and completion of construction contract stages
Unfair preferences the Doctrine of Ultimate Effect
Safe Harbour granted to proactive Directors of an insolvent company who are not merely 'living in hope'
Contact information
T: (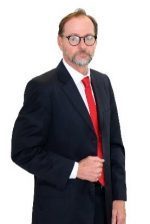 07) 5646 9174
M: 0420 205 105
E: mbrown@dundaslawyersgc.com.au