An Anton Piller Order is usually made without the presence of the respondent (ex parte) and consequently the Courts require the satisfaction of a high evidential threshold before granting orders of this nature. They are usually made in intellectual property cases but their utility extends to employment matters involving breach of confidence, both equitable and contractual, as well as other breaches of contract.[1]
What needs to be satisfied before a Court will make an Anton Piller Orders?
The threshold requirements for the granting of Anton Piller Orders were first declared by Ormod LJ in the seminal case of Anton Piller KG v Manufacturing Processes Limited [1976] 1 CH 55, 62. These requirements have since been enshrined in various pieces of legislation and in the Federal Jurisdiction are now expressed in rule 7.43 of the Federal Court Rules 2011 as:
(a)        a strong prima facie case on an accrued cause of action (Prima Facie Case);
(b)        the potential or actual damage to the Applicant will be serious if the search order is not made (Serious Damage to the Applicant); and
(c)        there is sufficient evidence that the Respondents have in their possession important evidentiary material, and there is a real possibility that they may destroy such material (Clear Evidence and Real Possibility of Destruction)
Prima Facie Case
For a Court to grant an Anton Piller Order, there must be a strong prima facie case on an accrued cause of action. In other words, evidence must be presented that there is a case against the respondent. Whilst what constitutes a strong prima facie case will by definition turn on the circumstances of each individual case, the body of case law does provide some guidance in regards to what is required in IP infringement, restraint of trade and breach of confidence matters.
Prima Facie Case in IP infringement matters
Where a proposed action involves intellectual property infringement, it will be necessary to clearly identify and establish ownership or licence of the relevant intellectual property.[2]
Where it is alleged that the respondent is trading in items that infringe on registered trade marks, or patents it is not uncommon to arrange for the purchase of an item from the respondent (Trap Purchase) and prepare an affidavit deposing to the trap purchase, with related evidence that demonstrates how the item infringes the registered trade mark.[3]
Prima Facie Case in restraint of trade matters
Where the accrued cause of action is a breach of a restraint of trade clause by a former employee evidence must demonstrate that the relevant clause is enforceable and valid and the employee is actually acting in breach of the clause.[4]
Prima Facie Case in breach of confidence matters
Where the accrued cause of action is breach of confidence, it will be necessary to evidence that the respondent has obtained copies of the confidential information and applied it for improper purposes.[5]
In the case of Pandapak Pty Ltd v Way [2014] NSWSC 1143 an anton piller order was sought against the defendant as the plaintiff believed they had taken confidential information from them. The order was granted after plaintiff produced evidence that the defendant:
(i)         had researched the possibility of establishing a business to compete with the plaintiff;[6]
(ii)        obtained copies of the plaintiff's supplier files, sales order process reports and profit and loss reports, "evidently for his own purposes; [7]
(iii)       four (4) days before finishing employment with the plaintiff, the defendant accessed the applicant's computer and used an external hard drive and there was no legitimate business reason for doing this, especially so proximate to the defendants resignation;[8]
(iv)       solicited customers of the applicant, some of which had not placed any further orders with the applicant following the respondents departure.[9]
It was held that "[t]his evidence is strongly suggestive of the first defendant engaging in conduct in breach of his duty to the plaintiff."[10]
Serious damage to the Applicant
Before an Anton Piller order will be granted the Court must be satisfied that the actions of the respondent have cause, or will result in, serious damage to the applicant. It is not necessary to set out financial calculation of specific losses as the Court may "…use [its] common sense as to potential damages".[11]
Clear Evidence and Real Possibility of Destruction
Clear Evidence
To obtain an Anton Piller Order evidence must be presented to the Court that the respondent possess important evidentiary material. Potential evidence to satisfy this requirement include computer records that show material has been copied to a private storage device from the respondents terminal, or emails have been sent from the respondents business or corporate email account to a private account.
Real Possibility of Destruction
As well as satisfying the Court that there is clear evidence the respondent possess evidentiary material, it must further be demonstrated that there is a real possibility the respondent might destroy or otherwise make unavailable the relevant material.
In cases where there the other threshold requirements are satisfied, but there is little evidence of imminent destruction but the nature of the infringing material leads itself to easy disposal the courts have shown a disposition towards granting of Anton Piller orders.[12] Evidence that may be helpful in establishing a real possibility of destruction include computer records showing the Respondent has deleted emails in unusual quantities or has forwarded emails to private accounts.[13]
Conclusion
Whilst there is a significant body of legal precedent concerning Anton Piller Orders the exact evidence required to discharge the evidentiary burden remains elusive and will largely depend on the unique circumstances of each case.
Further advice
If you a need to obtain an anton pillar style order, then please contact us for an obligation free and confidential discussion.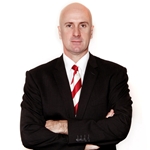 Malcolm Burrows B.Bus.,MBA.,LL.B.,LL.M.,MQLS.
Legal Practice Director
Telephone: (07) 3221 0013
Fax: (07) 3221 0031
Mobile: 0419 726 535
e: mburrows@dundaslawyers.com.au
Disclaimer
This article is not legal advice. It is general comment only. You are instructed not rely on the commentary unless you have consulted one of our Lawyers to ascertain how the law applies to your particular circumstances.
[1] George Rofail v Landmark Recruitment Pty Ltd and Others [2004] NSWIRComm 260 (7 September 2004).
[2] Fila v Canada Inc v Jane Doe (1996) 35 IPR 104 at 106.
[3] Australian Football League v Hard On Sport [2012] VSC 475.
[4] CFC Consolidated Pty Lty v Cooper [2015] WASC 185.
[5] Pandapak Pty Ltd v Way [2014] NSWSC 1143 at [10] – [11].
[6] Pandapak Pty Ltd v Way [2014] NSWSC 1143 at [10].
[7] Pandapak Pty Ltd v Way [2014] NSWSC 1143 at [10] – [11].
[8] Pandapak Pty Ltd v Way [2014] NSWSC 1143 at [12].
[9] Pandapak Pty Ltd v Way [2014] NSWSC 1143 at [13]-[14].
[10] Pandapak Pty Ltd v Way [2014] NSWSC 1143 at [15].
[11] Jeffrey Rogers Knitwear Productions Ltd v Vinola Knitwear Manufacturing Co [1985] FSR 184 at 787.
[12] Sky Channel Pty Ltd v Darcy 's Tavern Pty Ltd [2003] FCA 19 (14 January 2003).
[13] Global Medical Solutions Australia v Axiom Molecular [2012] NSWSC 1262 at [19] – [25].