It's perhaps an understatement to say that the last few for Australian business has been unprecedented.  How can any business plan adequately consider and cater for a global pandemic and mass business shutdowns?  Extraordinary seems to be the new business as usual (BAU) in 2020 and beyond!
How is Dundas Lawyers managing the new BAU?
Our first consideration has been the safety of our team and that of our clients.  The new BAU has meant:
most of our in person meetings are now via Skype or Zoom;
where possible (two factor authentication on all things);
warnings to the team – do not to come to work if you feel even slightly unwell;
don't shake hands with anyone, just smile warmly even when restrictions ease;
person to person meetings will only be open for critical meetings but will require pre-approval before entering the office, but as restrictions ease more face to face meetings will become possible;
deliveries left at the front door;
no walk in clients, they will be asked to make an appointment;
most importantly temperature testing hand sanitiser on entering the office every day!
The new BAU is definitely different.
What can your business do to survive the pandemic?
Take immediate steps!  Don't put off or delay the inevitable.   If you have a tough decision to make the longer you delay the worse its effects will be.
Stay connected whilst in isolation! Create new connections online and explore options to expand your online presence.  Remember, people are willing to help.
Takeaways
Stay safe out there.  At Dundas Lawyers in 2020 and beyond, it's the new BAU.  Lawyers are an essential business together with their staff.
We've compiled a list of authoritative sources of information about government assistance and the Corona Virus itself.  Most importantly realise that you and your business are not alone.
Further references
Queensland Government information for businesses
Business Queensland – Coronavirus essential information
Business Queensland – Coronavirus payroll tax relief
Business Queensland – Pandemic risk management for business
Business Queensland – Responding to supply chain disruptions
Queensland Government – Industry recovery information
Australian Government information for businesses
Business Australia – Coronavirus information and support for business
Business Australia – Boosting cash flow for employers
Business Australia – JobKeeper Payment for employers and employees
The Treasury – Support for Businesses
Related articles by Dundas Lawyers
Standing down employees – when can it be done?
If you need assistance with some of your difficult business decisions and are concerned about their legal impacts, feel free to contact me for an obligation free and confidential discussion.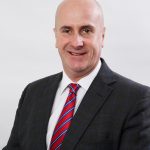 Malcolm Burrows B.Bus.,MBA.,LL.B.,LL.M.,MQLS.
Legal Practice Director
Telephone: (07) 3221 0013 | Mobile: 0419 726 535
e: mburrows@dundaslawyers.com.au
Disclaimer
This article contains general commentary only. You should not rely on the commentary as legal advice.  Specific legal advice should be obtained to ascertain how the law applies to your particular circumstances.