If a Lawyer is asked the simple question "who owns an employee's Tweets"? the likely answer will be "that depends".  Like most legal issues, the question of "who owns your Tweets"? – if they are produced on work time, is not simply answered. Each case will turn on its own facts, therefore what may be an easy answer in some instances may be more complicated in others.
What is a Tweet?
A "Tweet" is defined by Wikipedia as: "a text-based posts of up to 140 characters displayed on the author's profile page and delivered to the author's subscribers who are known as followers".
Are Tweets "Literary Works" and Therefore Subject to Copyright Protection?
Section 10 Copyright Act 1968 (Cth) (Act) defines literary work to include a table or compilation expressed in words. To be subject to copyright, a Tweet must be in written form, and must be an original literary work.
The case of State of Victoria v Pacific Technologies (Australia) Pty Ltd (ACN 065 199 439) NSD 1429 of 2008 (Pacific), dealt with a claim seeking copyright protection over the phrase: "Help-Help-Driver-in-Danger-Call-Police-Ph.000". In this instance, the Court held that these words were not an original literary work and were therefore classed as 'no more than a simple instruction'.
Tweets are limited to 140 characters and are generally short sentences and according Emmett J in Pacific at 20
"Short phrases, single sentences and the like are too insubstantial or too short to qualify as a literary work for the purposes of the Copyright Act".
Therefore, it is unlikely that there is any copyright in a Tweet and they would not be automatically owned by the Employer if not created during work time.
The General Rule
The general rule is that employers own the work of employees produced during working hours provided that the work is within the scope of what the employee was engaged to do. This is subject to various qualifications including whether:
the employee used the employer's resources;
the employee performs the work only during work hours; and
the individual was engaged as an employee and not an individual contractor.
Do Employers own the Tweets Produced During Work Time?
Provided that the Tweets were produced within the scope of an Employee's contract and not partly after hours then the Tweets would prima facie belong to the Employer. However, if the creation of the Tweets is not incidental to the contract of employment, then it's likely that they are owned by the employee, who has created them.
Can an Employer Compel an Employee to Hand Access to Their Twitter Account?
Assuming that the work was performed in the course of their employment, then there is no reason why an employee cannot be compelled to hand over the passwords to web based service that was created in the course of their employment.
Employers who are wanting to build up their reputation, should ensure that they have the right to compel hand over access to their social networking accounts by inserting binding contract clauses into their contracts of employment.
For further information on how Dundas Lawyers can assist your company to protect its rights when participating in Social Media, please contact: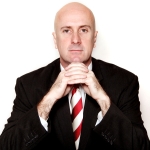 Malcolm Burrows B.Bus.,MBA.,LL.B.,LL.M.,MQLS.
Legal Practice Director
Telephone: (07) 3221 0013
Facsimile: (07) 3221 0031
Mobile 0419 726 535
Disclaimer
This article is general in nature and cannot be regarded as legal advice.   It is general commentary only.  You should not rely on the contents of this article without consulting one of our lawyers. If you would like advice regarding how the law applies to your individual circumstances, then please contact one of our legal practitioners.