In advising our commercial clients, we are often asked to assist them to organise their non-business affairs by drafting their Will and tending to their various Estate Planning and Estate Protection issues.  This service is an element of business succession and is an essential part of fully addressing any clients legal needs.
Will drafting services
Our Lawyers draft a variety of different Wills to deal with the wishes of testators.  From simple Wills where there is no spouse or dependent children to complex Testamentary Discretionary Trust Wills dealing with blended family issues.   Whilst a Will appears to be a simple document, there are many technical issues which need to be taken into consideration when preparing even a simple Will to ensure that the Client's assets are distributed according to their wishes.
Estate planning services
Estate Planning is defined by Perkins and Monahan[1] as:
"a professional service (encompassing strategies, processes and actions) focussed on the preservation and transfer of a client's wealth for the client and their designated successors".
In considering our commercial client's circumstances an estate plan is often required where the clients situation falls outside the boundaries of what's considered straightforward.  We often work with Accountants and Financial Planners to ensure that a client's estate can be transferred in both a timely and tax effective manner in line with their wishes.
Estate administration
We are often asked to administer the estate of a deceased person by applying for a Grant of Probate or letters of Administration under instructions from an Executor.  Once the Court has made the necessary orders, the Executor of the Will has a duty to realise the assets of the estate and distribute them according to the wishes of the deceased.
We are familiar with this process and have experience in dealing with the many issues that arise in transferring the assets including insuring that the respective insurances are in place over the deceased property and also realising the full value of the estate by locating and notifying any relevant insurance companies.
Related articles
What is a family provision application?
What is a Testamentary Trust and why would I want one?
What happens if I die without a Will?
Need more information?
Please contact us for a confidential, no obligation, discussion about your needs in this area.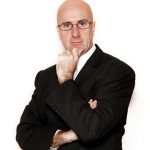 Malcolm Burrows B.Bus.,MBA.,LL.B.,LL.M.,MQLS.
Legal Practice Director
Telephone: (07) 3221 0013
Facsimile: (07) 3221 0031
Mobile 0419 726 535
Twitter: @ITCorporatelaw
---
[1] Michael Perkins and Robert Monahan "Estate Planning – A Practical Guide for Estate and Financial Services Professionals", Lexis Nexis, third edition 2011, page 7.