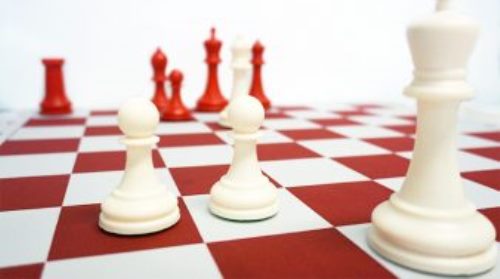 Dundas Lawyers advises its clients on all aspects of corporate and commercial dispute resolution.  Managing risk and implementing strategies to minimise risk is essential for every business.   We take a commercial view to litigious matters, always considering alternative dispute resolution processes to resolve the legal issues without resorting to the costs and uncertainties associated with litigation.
Dundas Lawyers is able to provide advice to minimise risk and achieve the optimal outcome for your business. We'll be upfront about your legal position. We work with clients to formulate and execute a strategy designed to ensure the best outcome considering the circumstances. We are prepared to assist throughout the entire process, even when the pieces start to fall. Checkmate.
If litigation is unavoidable, we will be realistic about the costs and the benefits whilst fearlessly advocating our clients position.
Areas of dispute resolution
Dundas Lawyers advise and act in a broad range of litigation and dispute matters including (but not limited to):
Commercial and contractual disputes;
Competition law and trade practices;
Directors disputes;
Franchise disputes;
Intellectual property disputes;

Confidential information;
Copyright infringement;
Patent infringement;
Trade mark infringement;
Partnership disputes;

Sale of business disputes;
Shareholder disputes; and
Software development disputes.
Recent legal commentary on litigation
Evidence in the digital era
Mareva or freezing orders
Decided cases
Christian v Cooper [2020] QSC 224 (24 July 2020)
Christian v Cooper (No 2) [2020] QSC 226 (24 July 2020)
Campbell v Sutherland [2020] FCA 765 (25 May 2020)
Hill & Smith Holdings PLC v Safe Barriers Pty Ltd (No 2) [2020] FCA 8 (8 January 2020)
Hill & Smith Holdings PLC v Safe Barriers Pty Ltd [2018] FCA 1882 (27 November 2018)
Multisteps Pty Ltd v Specialty Packaging Aust Pty Ltd [2018] FCA 587 (2 May 2018)
Motorcycle Aftermarket Spares Pty Ltd v Tamworth Cycle Tune Pty Ltd [2014] FCA 1433 (23 December 2014)
Recent articles
Civil procedure
Competition law
Injunctive relief
Shareholder relationships
Useful litigation resources
Queensland
Commonwealth
Examples of litigious matters – 2019
Application for Mareva Orders;
Breach of directors duties, Supreme Court of Queensland;
Alleged Partnership Dispute
Breach of contact, Supreme Court of Queensland;
Breach of contract, joint venture;
Misleading and deceptive conduct – Federal Court of Australia;
Further information
If you need advice on any legal matter involving civil litigation please contact me for an obligation free and confidential discussion.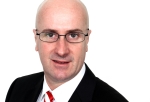 Malcolm Burrows B.Bus.,MBA.,LL.B.,LL.M.,MQLS.
Legal Practice Director
Telephone: (07) 3221 0013
Mobile: 0419 726 535
e: mburrows@dundaslawyers.com.au
Disclaimer
This article contains general commentary only. You should not rely on the commentary as legal advice. Specific legal advice should be obtained to ascertain how the law applies to your particular circumstances.
---
Contact Us
Please complete the following form if you have any specific questions on litigation and dispute resolution.
---