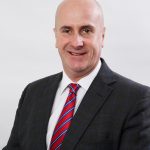 B.Bus.,MBA.,LL.B.,LL.M.,MQLS.
Legal Practice Director
Listed by Doyles Guide as one of Brisbane's Recommended TMT Lawyers and IP Lawyers for 2015 and for 2017!
About our Principal
Malcolm advises organisations on issues of corporations law, intellectual property and technology law.  Prior to being called to the law, Malcolm spent over a decade starting and managing software and internet businesses, from start-ups where he had equity positions, to multinationals where he held "C" level roles.   His key non-legal achievements have included:
Commercial Director of APN News and Media-Online;
Founding CEO of www.quickbeds.com which was sold to Flight Centre Limited;
Negotiating a joint venture with Australia's then largest software developer – Mincom Limited;
Director of eCommerce for Tourism Queensland/Sunlover Holidays;
Part-time lecturer in eCommerce Strategy at QUT's Graduate School of Business (Lectured to MBA Students).
Prior to establishing Dundas Lawyers he worked at boutique, top and mid tier firms practising corporate, technology and intellectual property law.
---
Memberships and awards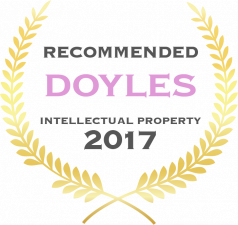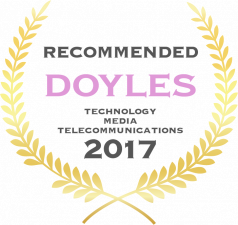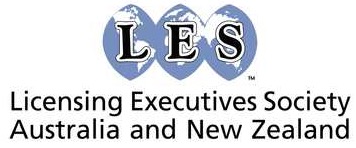 Formal qualifications
Master of Laws (LL.M)
Graduate Diploma of Legal Practice (GDLP).
Bachelor of Laws (LL.B)
Master of Business Administration (MBA).
Bachelor of Business (B.Bus).
Admissions and memberships
Admitted to practice in the High Court of Australia.
Admitted to practice in the Supreme Court of Queensland.
Member of the Queensland Law Society.
Member of the Australian Corporate Lawyers' Association.
Member of the Licensing Executives Society (Australia and New Zealand)  (LEANZ).
Member of the Ironman Triathlete fraternity.
Unique commercial perspective
Malcolm brings a unique commercial perspective to the practice of law.  He is also passionate about technology and the benefits it can bring to organisations.  His skill set ranges from project management of large legal engagements to reduce legal fees, to solving complex legal problems faced by clients on a day to day basis.
He ensures that the practice and the staff of Dundas Lawyers are equipped with the necessary systems and processes to perform clients' work accurately and efficiently.
Innovation
Whether it's the Firm's "Client Guide to Reducing Legal Costs" our contemporary technologies such as sharepoint, or the implementation of our unique "Time billing policy", he ensures that Dundas Lawyers is committed to excellence and innovation in everything that it does.  Dundas Lawyers is committed to adding value to its clients.  Put simply, we aim to be the best lawyers we can be and believe that to be the best, a holistic approach is essential.
Decided cases
Gardner Industries Pty Ltd as trustee for the S M Gardner Family Trust v Telstra Corporation Limited [2021] FCA 294
Christian v Cooper [2020] QSC 224 (24 July 2020)
Christian v Cooper (No 2) [2020] QSC 226 (24 July 2020)
Campbell v Sutherland [2020] FCA 765 (25 May 2020)
Hill & Smith Holdings PLC v Safe Barriers Pty Ltd (No 2) [2020] FCA 8 (8 January 2020)
Hill & Smith Holdings PLC v Safe Barriers Pty Ltd [2018] FCA 1882 (27 November 2018)
Multisteps Pty Ltd v Specialty Packaging Aust Pty Ltd [2018] FCA 587 (2 May 2018)
Motorcycle Aftermarket Spares Pty Ltd v Tamworth Cycle Tune Pty Ltd [2014] FCA 1433 
Recent articles by Malcolm
Corporate law
Shareholder oppression – a taxonomy of corporate wrongs
Can a company be wound up under s 461K for failing to achieve its objectives?
Confidential information
Compilations of documents from the public domain – can they be confidential?
The tort of conspiracy and confidential information
Injunctions for breach of confidence
Patents
Computer implemented inventions and patentability -Encompass Corporation Pty Ltd v InfoTrack Pty Ltd [2019] FCAFC 161 (13 September 2019)
Software
Can meta-tags constitute trademark infringement?
Has my software been copied – the legal test
Software litigation – how much evidence is enough?
Litigation
Unjust threats of trademark infringement
What is the springboard doctrine?
Section 115A Copyright Act – infringement outside Australia
Intellectual property assignments and the right to sue
Offers to settle according to the rules in Queensland
Contact information
Malcolm Burrows B.Bus.,MBA.,LL.B.,LL.M.,MQLS.
Legal Practice Director
Telephone: (07) 3221 0013 (preferred)
Mobile 0419 726 535
e: mburrows@dundaslawyers.com.au
@ITCorproatelaw