Dundas Lawyers provides software escrow agency services. Escrow arrangements are an effective risk management tool to ensure that transacting parties fulfil their contractual obligations, while preventing potential disputes from arising.
As an independent third party, Dundas Lawyers is well-placed to hold and maintain escrow materials for the benefit and security of all parties to a transaction. As a law firm, Dundas Lawyers understands the practical and legal requirements relating to the storage of material in all its forms.
Dundas Lawyers can receive and hold escrow materials in its secure facility until the parties to a transaction agreeing to release the escrow material, or upon the release conditions in the escrow agreement being met.
As the escrow agent, Dundas Lawyers provides the escrow agreement, the escrow account and deposits to the escrow account, as part of its services. For further information on how Dundas Lawyers can assist you in the storage of escrow materials, please contact: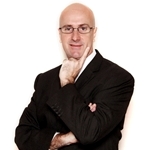 Malcolm Burrows B.Bus.,MBA.,LL.B.,LL.M.,MQLS.
Legal Practice Director
Freecall: 1300 386 529
Telephone: (07) 3221 0013
Facsimile: (07) 3221 0031
Mobile 0419 726 535
Google+