What does it mean to be "Investor Ready"?
The term "investor ready" is often bandied about however there is no clear definition.  This can tend to create confusion, as without a prescriptive definition, a person promoting a business (Promoter) may think that they are investor ready and investors may feel that the promoter is not.
The reality is that despite this lack of precision, there are certain "hallmarks" of investor readiness  regardless of the stage of the business lifecycle or industry that the business operates in.
The following is based on observation and is by no means an exhaustive analysis.
The Business Plan
Preparation
Promoters of Investor ready businesses are prepared.  They've done their homework and can quote (for example) statistics about the size of the market and the demographics of the customers.  They've thought through all the objections that they might get and have looked into possible alternative structures and go to market strategies.
The business plan illustrates that the Promoter understands:
(a)        the size of the target market;
(b)        key customer demographics;
(c)        demand for the product or service; and
(d)        competitors.
In short investors will ask – "has the Promoter done their homework"?
Differentiated product
The product or service offering is well defined and easily communicated.  It's generally easy for potential investors to grasp how the business will make money.
Industry expertise
The people involved in the business have expertise in the area that they are entering or planning on entering or they have demonstrated a detailed knowledge of the industry.  The Promoter's resume and photo are also included which show a commitment to the business.
Sustainable competitive advantage
Ideally the business plan addresses how the business is going to create a sustainable competitive advantage in the market.  A temporary advantage is easy, a sustainable one is not so easy and takes genuine skill to engineer.  This is perhaps the most difficult thing to address as most competitive advantages are not sustainable.
Realistic financials – no telephone numbers…
The financial projections don't read like phone numbers and there's clear documented assumptions behind them.   There are not many businesses that have telephone digit profits after only a few years, so whilst the business needs to be appealing a reality check should also be performed.
Most importantly, the financials can all be justified, and the assumptions clearly communicated.  Note that there are rules for the presentation of financial forecasts depending on the type of document the promoter is presenting, so you should seek advice on this issue.
Management ability to deal with objections
Investors may see dozens of businesses each week so Promoters need the ability to deal with both rejection and also objections that an investor may raise.  Promoters need to be able to show that they have thought about the options and won't necessarily be influenced by an opinionated investor.
Who are the real Competitors?
When raising capital it is important to realise that the competitors are not only the competitors to the business, but those other Promoters who are in the market "knocking on the doors" of potential investors.  Therefore Promoters need to at least consider what they are offering and whether it is comparable with all competitors.
Realistic exit strategy
Investor ready businesses have considered likely potential buyers for their business and have thought about the mechanism by which a sale could be achieved.  Most importantly they have considered why their business will be appealing to their potential acquirer.
Legal certainty
Investors like as much certainty as they can get and it is the Promoter's job to give it to them.  Ideally a Promoter will have contracts for "presales" and money held in escrow, however investors generally want the impossible!  That said, "conditional" contracts with potential customers are achievable.
Material contracts
Binding contracts create certainty as investors can rely on the Promoter to enforce the rights of the business.  Investor ready businesses may have any of the following agreements in place:
(a)        Conditional contacts or presales agreements;
(b)        Employment agreements for (Senior Management);
(c)        Intellectual Property Assignment or Licencing Agreements (if applicable);
(d)        Security holders or Shareholders' agreements;
(e)        Terms of business;
(f)         Service level agreements;
(g)        Domain names;
(h)        Supply agreements whether conditional or not;
(i)         Patents and trademarks; and
(j)         Confidentiality Agreements (did the potential investor sign one?)
Clearly a more advanced business will have more agreements and be able to provide an investor with a greater degree of certainty.
An absence of material mistatements
Whilst treading the line between "mere puffery" and objective reality can be difficult, any information provided to investors should only contain statements which can be verified and are factual.  In addition sources of information should be verifiable and authorative.  Note that there are numerous ways that liability can arise in the case of misstatements or omissions in offer documents.
Intellectual property strategy
A robust intellectual property strategy can be essential to protect innovation and a competitive advantage.  Whilst this may not be practically possible, the strategy for brand protection should be considered.
It has been our experience that clients who have Patents or have applied for Patents are more likely to raise capital.  The reasons are numerous, however at very least an application for a patent shows that the Promoter is serious and has at least some degree of innovation in their invention.
Management accounts
Even for bootstrapped start-ups it usual that Promoters have incurred various expenses.  Therefore a business plan should show the management accounts printed from the accounting system used by the business.  For more evolved businesses it may even be appropriate to have audited financials.  The point is that if you have receipts in a shoebox, you are not instilling confidence in a potential investor.
On what basis is the business valued?
Depending on the stage of the business lifecycle it may be appropriate to have a valuation prepared.  Early stage businesses may have valuations based on discounted future cash flow to generate a net present value (NPV) versus more established businesses that tend to be valued on the basis of multiple of earnings plus assets.
Who are you?
Part of the concept of certainty is the ability of the investor to easily identity the Promoter.  If you're a Promoter with a gmail address and a mobile telephone number asking for a million dollars, you are not instilling an Investor with much confidence.
Investors will understand that a start-up may be running on vapour, but you need to be able to be found and held accountable.  As a minimum you should consider providing a land line telephone number, an email address attached to a domain and a physical address as these things all create credibility and confidence.
Equity holder's rights
Promoters who have thought about the rights and obligations that they are prepared to grant to a potential investor show that they are organised and prudent.  For further information on this topic, refer to our article on Shareholders' Agreements.
Investor ready structure
An investor ready structure is one that is established and is capable of accepting an offer of investment.  The capitalisation plan for the business will influence the type of structure created. Most importantly, Promoters need to be able to actually receive an investment.  Practically there is nothing more off putting for an investor when they would like to invest, but the Promoter does not have an account to bank the funds into or a way of safely processing an investment.
Sign here…
Promoters need to consider the mechanisms by which an investment in their enterprise is to take place? What documents are needed?  How are the securities to be issued?
Many investments are simply not made because of failure to address the procedural issues.  To address see need to complete a share issue?
Note that strict rules apply when raising capital without a prospectus.
Vendor due diligence
Part of the Business Plan includes some degree of disclosure regarding the affairs of the business that includes a list of material contracts for example.
Any investor worth talking to will want to verify the claims about the business that you are making, so Promoters should be prepared.  Delay in providing contracts because they cannot be found or have not been signed can be a fatal.
Protect the investor's money
The Business Plan and legal structure should also illustrate how the Promoter is going to protect and preserve the investor's money.   This can be done in a variety of ways including offering a position on the Board to the Investor or implementing the usual financial controls.
Clear preference for active or passive investors?
Many investors are seeking roles in the start-up to oversee their investment. In some cases they are looking for a challenge at the end of their careers.  Promoters need to consider whether they are prepared to accept an active or passive investment.  If they are prepared to lose control and accept the involvement of an investor, the question is on what terms?  Will the Investor be paid as a director or an employee? What about termination and restraint?  What degree of control are you prepared to grant to the investor?
Checklist for Investor ready businesses
This checklist covers the elements that most investor ready businesses and their Promoters have prior to accepting an investment:
(a)        A detailed and considered Business Plan;
(i)              A differentiated product;
(ii)            Industry expertise and commitment;
(iii)           A sustainable competitive advantage;
(iv)           Realistic financials – no telephone digits; and
(v)            Management ability to deal with objections.
(b)        Legal Certainty
The Promoter has attempted to lock in key elements which will lead to success:
(i)              Material contracts have been negotiated and disclosed;
(ii)            An absence of material misstatements;
(iii)           Intellectual property strategy;
(iv)           Management accounts;
(v)            Basis for the business valuation;
(vi)           The Promoter can be identified and found;
(vii)         The equity holders rights are identified and documented;
(viii)        An Investor ready structure is in place;
(ix)           The Promoter is ready for an investor to "Sign Here";
(x)            Vendor due diligence has been completed;
(xi)           The promoter has proposed how to Protect the Investors money; and
(xii)         Clear preference for active or passive investors.
The above information has been based on our experience assisting organisations to be investor ready.
Need more information?
Please contact us for a confidential, no obligation, discussion about your needs in this area.
Related articles by Dundas Lawyers
Does your start-up qualify for an ESIC tax-offset?
Disclaimer
This article is general in nature and cannot be regarded as legal advice. It is general commentary only. You should not rely on the contents of this article without consulting one of our lawyers. If you would like advice regarding how the law applies to your individual circumstances, then please contact Dundas Lawyers.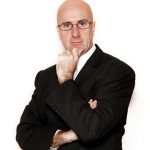 Malcolm Burrows B.Bus.,MBA.,LL.B.,LL.M.,MQLS.
Legal Practice Director
Telephone: (07) 3221 0013  Facsimile: (07) 3221 0031
Mobile 0419 726 535 Twitter: @ITCorporatelaw