Dundas Lawyers Technology Practice advises technology companies and large corporate adopters of technology on all aspects of technology law and enforcement through the Courts.   We've acted as trusted advisors to organisations ranging from emerging and dynamic growth companies to ASX Listed entities since 2011.
Not only do we know the law relating to technology and intellectual property, but our Principal, Malcolm Burrows has over a decade of experience in running technology and internet businesses prior to being called to the law. This means that you'll have to spend less time explaining what it is that you are trying to do, and we will be able to spend more time explaining how you can do it!
Recent technology law projects include:
Negotiating the terms of a technology contract with a bank on behalf of a group of software developers;
Negotiating and settling multi-million dollar international software development and commercialisation agreements;
Terms of service for saas version of installed software;
Represented e-commerce provider in a copyright infringement matter in the Federal Court of Australia involving a successful application for interlocutory relief on an urgent basis;
Representing various buyers of web development services regarding contract issues with various web developers;
Representing software developer in Supreme Court of Queensland regarding breach of directors duties and copyright infringement;
Drafting software as a service agreements for various software developers;
Representing an investor in a technology company in the Supreme Court of Queensland regarding alleged breaches of directors duties;
Advising a technology company on their rights to terminate the managing director for serious misconduct.
Recent technology law videos
Notifiable Data Breach Scheme commenced 23 Feb 2018
What is a data breach response plan?

Technology contracts
Our legal services in this area include (but are by no means limited to) drafting, negotiating and settling the following sorts of documents:
Agency agreements;
Consulting agreements;
Distribution agreements;
Equipment purchase agreements;
Employment and consulting agreements;
Hardware maintenance agreements;
Intellectual property litigation:
Maintenance agreements;
Managed services agreements;
Network installation agreements;
Outsourcing agreements;
Privacy policies and compliance with the GDPR;
Service level agreements (SLA's);
Software installation, supply, and support agreements;
Software license agreements for IPhone and Android;
Software development agreements:
Agile methodology; and
Waterfall methodology
Systems access agreements;
Systems integration agreements;
Support agreements;
Technology transfer agreements;
Terms and conditions of trade;
Website terms and conditions.
Recent articles by Dundas Lawyers
Related materials
SBS article 'One Nation Responds to Pauline Hanson Website Redirecting to Refugee Charity' – Comment by Malcolm Burrows
Need more information?
Please contact us for a confidential, no obligation, discussion about your needs in this area.
For an obligation free conversation on how Dundas Lawyers can assist your organisation, contact: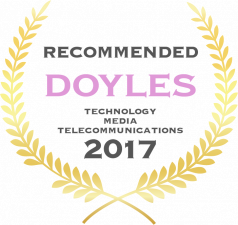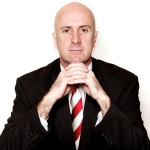 Malcolm Burrows B.Bus.,MBA.,LL.B.,LL.M.,MQLS.
Legal Practice Director
Telephone: (07) 3221 0013
Mobile 0419 726 535
Google+
@ITCorporatelaw