In December 2019, the Fair Work Ombudsman updated the Fair Work Information Statement (FWIS).  The new FWIS sets out information for businesses about the conditions of employment for new employees.  Businesses must issue a copy of the FWIS to all new employees before, or as soon as possible after, they commence employment.  This article discusses the FWIS key changes for 2020.
Layout and language changes
The modern awards have been changed so that the layout and language are more simple and easier to understand.  This involves the use of plain language.  Importantly, the rules and entitlements within the awards have not significantly changed.
Businesses will need to ensure they are familiar with the FWIS changes and, if the modern award covering their employees has changed, they will need to implement the changes, including updating of policies, procedures and employment contracts.
Changes to annualised salary arrangements
There will be significant changes to annualised salary arrangements under a number of modern awards.  These changes will commence on 1 March 2020, and will aim to ensure employees are not disadvantaged by an annualised salary arrangement and are not being paid less than the amount they would have otherwise received under the relevant modern award.
This will require businesses to closely monitor the actual hours worked by employees on an annualised salary, and make sufficient arrangements for overtime and penalty rates.  Businesses will need to ensure that employees are adequately compensated for their work performed, and any underpayments identified must be paid to the employee within 14 days.  Businesses should be reviewing and updating their processes to ensure they comply with the requirements upon implementation on 1 March 2020.
Deadline for implementation of whistle-blower policies
The whistle-blower protection regime began in July 2019 and encourages ethical whistle-blowing to discourage white collar crime, while holding employers accountable for protecting eligible whistle-blowers.  Protected disclosures may relate to matters beyond criminal breaches, including breaches of tax laws, ASIC laws and APRA laws.
The 2020 FWIS requires that all public companies, large proprietary companies and corporate trustees of registrable superannuation entities must have a compliant whistle-blower policy in place as of 1 January 2020 in accordance with the new section 1317AI of the Corporations Act 2001 (Cth).
Takeaways
Businesses must now respond to the new FWIS to ensure compliance, noting that as of the date this article was published, two of the relevant deadlines have already passed.  Businesses who fail to comply with Fair Work laws risk fines and penalties, payback orders and potentially damaging employee claims.
Further References
Resources
Fair Work Information Statement
Legislation
Related articles by Dundas Lawyers
Changes to employment may trigger a constructive dismissal claim
No implied term of mutual trust and confidence in employment contracts: implications for employers
Why employers must follow process
Further information
If you need assistance with ensuring your business meets the Fair Work requirements for your employees please telephone me for an obligation free and confidential discussion.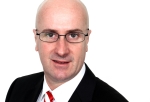 Malcolm Burrows B.Bus.,MBA.,LL.B.,LL.M.,MQLS.
Legal Practice Director
Telephone: (07) 3221 0013 | Mobile: 0419 726 535
e: mburrows@dundaslawyers.com.au
Disclaimer
This article contains general commentary only. You should not rely on the commentary as legal advice.  Specific legal advice should be obtained to ascertain how the law applies to your particular circumstances.