The High Court of Australia (High Court) has determined that employment contracts in Australia do not contain an implied term of mutual trust and confidence imposing an obligation on employers to treat their employees fairly or reasonably.
The unanimous decision in Commonwealth Bank of Australia v Barker overturned the earlier decisions of both the Federal Court and Full Court of the Federal Court in the same case. These cases had held that employment contracts contain an implied term of mutual trust and confidence.
Those earlier decisions followed the approach taken by the Courts in the United Kingdom which have found that the implied term does exist in employment contracts. However, the High Court held this was not appropriate in the Australian context as employment in Australia is regulated by legislation and common law.
As the employment contract operates within this framework a term of mutual trust and confidence was not needed for the effective operation of employment contracts.
Implications for Employers
Over the years there have been numerous attempts by dismissed employees to claim damages from their former employers for breach of contract based upon alleged breaches of an implied term of mutual trust and confidence.
The High Court decision means damages can no longer be claimed on these grounds. As a result, employers can take some comfort that any failure to comply with a policy or procedure will not render the employer liable for a claim based on an implied term of mutual trust and confidence.
However employers still need to be mindful of their ongoing obligations:
to act in good faith in the performance of an employment contract. Although the High Court was not required to determine whether there is any general duty on employers to act in good faith in employment contracts, this may remain
an avenue open to employees seeking to argue an employer has a contractual obligation to behave in a certain manner;
not to exercise powers or discretions granted by a contract in an 'unreasonable' manner. Employers must treat employees fairly and act in accordance with existing workplace policies.
Summary
This is a significant decision for employers. As a result of the High Court decision, an employer's legal relationship with their employees will now be determined primarily by well-defined contract law principles and legislative provisions. As such, it may be prudent for employers to ensure their employment contracts are clear and certain and contain an express obligation of mutual trust and confidence.
Key Cases
Further information
If you need any assistance regarding your employment contracts, please call us on 07 3221 0013 for an obligation free and confidential discussion.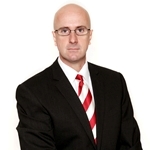 Malcolm Burrows B.Bus.,MBA.,LL.B.,LL.M.,MQLS.
Legal Practice Director
Telephone: (07) 3221 0013
Mobile: 0419 726 535
e: mburrows@dundaslawyers.com.au
Disclaimer
This article contains general commentary only.  You should not rely on the commentary as legal advice. Specific legal advice should be obtained to ascertain how the law applies to your particular circumstances