The case of MG Corrosion Consultants Pty Ltd v Gilmour [2014] FCA 990 involved allegations of a director authorising unnecessary and excessive payments that caused detriment to a company and its shareholders.  This case serves as a reminder to directors of the importance of adhering to their duties under the Corporations Act 2001 (Cth) (Corporations Act).
Facts
Mr Gilmour (Gilmour) was the owner and director of Sola-Kleen Pty Ltd (Sola-Kleen) and MG Corrosion Consultants Pty Ltd (MGCC).  Mr Vinciguerra (Vinciguerra) was employed by MGCC in 2000 and, in July of the same year, became a director alongside Gilmour, and held thirty (30) fully paid shares in the company (the remaining seventy (70) were held by Sola-Kleen).  He continued in his role as director until 2004 (but remained an employee) and later resigned from the company entirely in 2006.
After his employment with MGCC ceased, Vinciguerra initiated proceedings on behalf of MGCC in the Federal Court to obtain the leave of the court to pursue an action against Gilmour and Sola-Kleen.  Vinciguerra sought to inspect MGCC's books (which Gilmour defended on behalf of MGCC) and alleged Gilmour had breached his duties as a director under the Corporations Act by authorising unnecessary and exorbitant payments to Sola-Kleen.
What expenses were considered unnecessary and/or excessive?
In determining whether each expense was unnecessary or excessive, the following factors were considered:
if the expenses were additional to the expenses that MGCC usually incurred in carrying on its business;
if the expenses were unnecessarily incurred by MGCC to carry on its business;
if the expenses were properly related to MGCC's business;
if the expenses otherwise ought not to have been incurred by MGCC; and
if the expenses were incurred for the purposes of MGCC's business, but exceeded the amount by which the expense related to.
Were the claimed expenses unnecessary and/or excessive?
Based on the aforementioned factors, the following expenses (amongst others) were deemed unnecessary and/or excessive:
Wages – MGCC paid the majority of wages for one particular employee of both MGCC and Sola-Kleen, despite the fact said employee only performed 5.97% of her working time for MGCC.
Legal expenses – MGCC incurred legal expenses by defending Vinciguerra's application to inspect the company's books. The Court found these expenses unnecessary as Gilmour caused MGCC to defend the application in order to protect his own interests and frustrate Vinciguerra in his attempts to enforce his rights as a shareholder.
Management fees – salaries and wages of Sola-Kleen staff who worked for MGCC were calculated on a mark-up of 40%. This was deemed excessive as a mark-up of no more than 10% was considered reasonable in the circumstances.
Debt Factoring Costs – a debt factoring agreement had been entered into at the expense of MGCC for the Gilmour Family Trust. This agreement was concealed from Vinciguerra and thus deemed unnecessary.
Directors' fees – the fees paid to Gilmour exceeded the reasonable amount expected to be paid to a director of the company. The Court concluded an amount of $10,000 was a reasonable annual director's fee, however Gilmour had received $208,546.
Rates – the rates incurred by MGCC exceeded the amounts by which the expenses related to.
Did Gilmour breach his duties as director?
The Corporations Act imposes several duties upon directors, the following of which MGCC claimed Gilmour had breached through the aforementioned transactions:
his duty to exercise his power and discharge his duties in good faith in the best interests of MGCC and for a proper purpose (section 181); and
to not improperly use his position or information to gain an advantage for himself or someone else, or cause detriment to MGCC (section 182 and 183).
Barker J at [550] held that Gilmour had breached the good faith obligation created by section 181 and used his position to gain an advantage for himself in breach of section 182.  He also breached his fiduciary duty not to put his interests in conflict with the interests of the company.
Takeaways
The role of director of a company involves the exercise and discharge of several duties and responsibilities that protect the rights and interests of the company's stakeholders.  When these duties are not upheld, employees, shareholders and fellow directors alike have the right to pursue action against the failing director.
Further references
Cases
MG Corrosion Consultants Pty Ltd v Gilmour [2014] FCA 990
Legislation
Related articles by Dundas Lawyers
Directors' Duties in Australia|
Directors' Duty to prevent insolvent trading
Shadow directors and de facto directors
Can a third party be made to account for a breach of director's duties?
Appointing an Alternate Director
Further information
If you need assistance regarding the duties owed by directors, please telephone me for an obligation free and confidential discussion.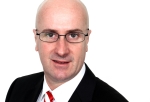 Malcolm Burrows B.Bus.,MBA.,LL.B.,LL.M.,MQLS.
Legal Practice Director
Telephone: (07) 3221 0013 | Mobile: 0419 726 535
e: mburrows@dundaslawyers.com.au
Disclaimer
This article contains general commentary only.  You should not rely on the commentary as legal advice.  Specific legal advice should be obtained to ascertain how the law applies to your particular circumstances.