Whilst the financial services sector seems to have embraced the innovation economy, a recent case shows just how important it is for Australian Financial Services Licence, (AFS) holders to take care when advertising their products.
A recent case brought by the Australian Securities and Investments Commission, (ASIC) is a reminder that when advertising investment schemes precise language needs to be used.
'ASIC Approved'
Recently Huntley Management Limited, (Huntley), an AFS holder and responsible entity of managed investment schemes, came under fire from ASIC.
Huntley's had stated on their website and later in a newspaper, that they acted "as responsible entity, custodian, trustee and/or manager for over 40 managed investment projects approved by the Australian Securities and Investments Commission'.  ASIC brought a civil penalties claim in the Federal Court of Australia for the use of the words, "approved by ASIC".  ASIC claimed it was a breach of s12DB (1)(e) of the Australian Securities and Investments Commission Act.  This section states that a person must not;
"make a false or misleading representation that services have sponsorship, approval, performance characteristics, uses or benefits"
Huntley faced a fine of up to $3 Million, however pleaded guilty and settled with ASIC by agreeing to pay a fine of $20,000.  The lesson here is that even apparently minor misstatements can have significant consequences.
ASIC is the body tasked with registration of managed investment schemes and the issuance of Australian Financial Securities Licences.  However, it has made it clear that this in no way means that they approve the contents of the scheme or any financial product that has been issued by a licence holder; and to claim otherwise may be misleading and deceptive.
ASIC provides to the financial services industry the Regulatory Guide 234 Advertising Financial Products and Services (including credit): Good Practice Guidance as a guideline for financial suppliers to meet the requirements and their obligations under the act.
Links and further references
Related articles
Misleading and deceptive conduct in business dealings by Dundas Lawyers
Legislation
Australian Securities and Investments Commission Act 2001 (Cth)
Competition and Consumer Act 2010(Cth)
Cases
Australian Securities and Investments Commission v Huntley Management Ltd ACN 089 240 513 NSD1633/2016
Further information
If you need advice on misleading and deceptive conduct or avoiding liability for misstatements, please contact me for a confidential and obligation free and discussion: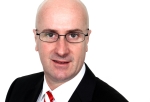 Malcolm Burrows B.Bus.,MBA.,LL.B.,LL.M.,MQLS.
Legal Practice Director
Telephone: (07) 3221 0013 | Fax: (07) 3221 0031
Mobile: 0419 726 535
e: mburrows@dundaslawyers.com.au
Disclaimer
This article contains general commentary only.  You should not rely on the commentary as legal advice.  Specific legal advice shoudl be obtained to ascertain how the law applies to your particular circumstances.