Online reviews are crucial to most business' online presence.  While some reviewers openly share their identity along with their comments, many choose to remain anonymous.  In the case of false, misleading or defamatory online reviews, this can create a host of issues for businesses seeking to remove the review or commence legal proceedings against a reviewer.  This was evident in the recent case of Kabbabe v Google LLC [2020] FCA 126.
Background to the unmasking of the anonymous reviewer
Dr Matthew Kabbabe is a Melbourne based dentist, who relies on the internet to attract customers.  Dr Kabbabe received an anonymous, negative Google review about his dental practice, which included claims that the experience was "extremely awkward and uncomfortable" and the procedure was "a complete waste of time".
Initially, Dr Kabbabe requested Google remove the review, however when they declined, Dr Kabbabe requested Google provide the reviewer's personal details so he could commence defamation proceedings.  In response to Dr Kabbabe's request, Google tried to avoid revealing the user's details and argued they "did not have any means to investigate where and when the ID was created".
Dr Kabbabe subsequently applied to the Federal Court to force Google to provide the personal information of the reviewer.  He argued the review had a profound, negative impact on his business.
Findings
Federal Court Justice Mr Bernard Murphy had to consider whether Google could be served in accordance with a treaty known as the Hague Service Convention (Convention) of 1965.  Ordinarily, this process would take several months due to the requirement to lodge and process the documents in two (2) countries.
However, Dr Kabbabe's lawyer found a loophole in article 10(a) of the Convention which allows originating documents to be sent by international registered post.  This right is reinforced in rule 10.43(2) of the Federal Court Rules 2011 (Cth).  The loophole was significant in speeding up the proceedings and forcing Google to comply because the United States is a party to the Hague Convention.
Accordingly, Justice Murphy granted leave for Dr Kabbabe to serve Google via international registered post, seeking information about the anonymous reviewer.  Google was subsequently required to provide the reviewer's name, phone number, IP address, location and other relevant metadata.
In coming to this conclusion, His Honour also found that:
publication of the allegedly defamatory review is taken to have occurred where the words were heard, read or downloaded, and therefore the defamation occurred in Australia (no surprises here).
Google is likely to have or have had control of the reviewer's information;
Dr Kabbabe had a prima facie case for defamation against the reviewer; and
Dr Kabbabe had taken all other reasonable inquiries or steps to ascertain the reviewer's information.
Dr Kabbabe will be able to use the information obtained from Google in legal proceedings against the  anonymous reviewer.
Implications for online conduct against businesses
Dr Kabbabe's lawyer said that Google has a duty of care to protect small businesses, and that anonymous profiles could be easy to detect if Google invested time and effort to reveal fake or malicious reviewers.
However, Google has previously suggested that defamation laws and cases such as this could lead to a "suppression of information".  There are concerns that unmasking anonymous reviewers means there's no protection for those who want to provide information about a business, but are afraid to.  If the number of negative reviews making it online declines due to a fear of a lawsuit, then others will be less informed with only the positive reviews to go on.
Nonetheless, as these cases become more common online giants such as Google are likely to face further Court orders forcing them to identify people behind potentially defamatory or misleading statements made on their websites.
Takeaways
Anonymous online reviewers are not exempt from legal proceedings.  The Courts are increasingly willing to exercise their power to force online giants like Google to disclose anonymous reviewers' personal information, for the purpose of legal proceedings.
Further References
Legislation
Federal Court Rules 2011 (Cth)
Cases
Garde-Wilson v Google LLC [2021] FCA 243
Dow Jones & Co v Gutnick [2002] HCA 56
Kabbabe v Google LLC [2020] FCA 126
Related articles by Dundas Lawyers
Legal risks of social networking for business
Social media rant costs respondent upwards of $350k
Further information
If you need assistance with any aspect of copyright infringement, please telephone me for an obligation free and confidential discussion.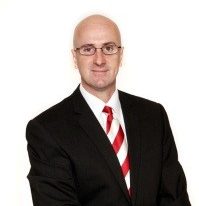 Malcolm Burrows B.Bus.,MBA.,LL.B.,LL.M.,MQLS.
Legal Practice Director
Telephone: (07) 3221 0013 | Mobile: 0419 726 535
e: mburrows@dundaslawyers.com.au
Disclaimer
This article contains general commentary only. You should not rely on the commentary as legal advice.  Specific legal advice should be obtained to ascertain how the law applies to your particular circumstances.