Fundamental to the success of any business is ensuring that employees comply with directions given to them by their employer.  However, it is not uncommon for employees to be unaware of the consequences to their employment, should they not follow their employer's reasonable directions.
Serious misconduct
Under the Fair Work Act and Fair Work Regulations, an employee may be guilty of serious misconduct for failing to carry out a lawful and reasonable instruction that is consistent with the contract of employment.  This breach can result in disciplinary action, including summary (on the spot) dismissal depending on the seriousness of the action/s.  Summary dismissal for serious misconduct takes effect immediately.  It terminates the employment without the need to provide notice of termination (or payment in lieu of notice).
The Fair Work Regulation 1.07(2) defines serious misconduct as:
a) wilful or deliberate behaviour by an employee that is inconsistent with the continuation of the contract of employment; or
b) conduct that causes serious and imminent risk to:
i. the health or safety of a person; or
ii. the reputation, viability or profitability of the employer's business.
What is a 'lawful and reasonable direction'?
Under common law, employees have an implicit duty of obedience and cooperation in their contract of employment.  Employees therefore have a duty to carry out any lawful and reasonable direction from their employer.
A 'lawful' direction is one where the employer does not require the employee to contravene a State, Territory or Commonwealth law.
In Powell v Hunter Water Corporation the employer summarily dismissed an employee for failing to follow a reasonable work direction to take his defective car to be immediately serviced. Instead, he continued to drive to and from jobs for the rest of the day.
In Burns v Sacred Heart Mission Inc. the employer terminated the employee's employment on the basis that she had engaged in serious misconduct by failing to attend a scheduled medical assessment without reasonable explanation, and by failing to comply with written directions to attend meetings on three separate dates.
The reasonableness of the employer's direction will depend upon the circumstances of each individual case.  When taking into consideration whether a direction is reasonable, the employer must consider the nature of the employee's work, the terms of the contract of employment, customary practices and the usual course of dealing between the parties.
An employee cannot be expected to follow an employer's directive if:
it is unlawful;
it is unreasonable;
it is outside the qualifications, ability or skillset of the employee (e.g. using equipment they are not trained on); or
carrying out such a directive would cause serious or imminent risk to the health or safety of the employee or other workers.
Refusing to follow a directive under these circumstances does not constitute serious misconduct at work and cannot result in a summary dismissal.
Examples of unreasonable refusal
There are many different ways an employee could unreasonably refuse an employer's lawful and reasonable directions.  This behaviour can be blatant or subtle and can occur for a variety of reasons, including where:
an employee fails to perform their inherent role and responsibilities as stated in their employment contract and in accordance with their position description;
an employee refuses to comply with all or part of a company policy or procedure;
an employee deliberately ignores or refuses to comply with their supervisor's instructions;
the employer introduces a significant change to the workplace and employees refuse to accept the change;
an employee refuses to participate in an independent medical assessment where it is reasonable to do so; and
an employee continues to act in an unreasonable way when told not to (e.g. repeatedly arriving late for work, or back from lunch after having been told to be punctual).
Whatever the reason, it is recommended that employers ensure that such behaviour is dealt with swiftly and that employees are informed about the seriousness and possible consequences of engaging in such behaviour.
Not acting swiftly may create the false perception that the employer condones the behaviour and it is therefore acceptable practice in the workplace.  This can create a significant problem for the employer should they dismiss an employee for serious misconduct and the employee files an unfair dismissal claim.  If the employee can successfully argue that their conduct was accepted practice in the workplace, it may be particularly difficult for the employer to defend such a claim.
Conduct an investigation
Although serious misconduct may justify instant dismissal, the employer must investigate whether there are valid reasons for the employee's refusal to comply with an instruction before it takes any disciplinary action. Refusal may be due to concerns about safety, a personality clash, industrial action or a lack of training in the work to be performed.
Understanding why an employee refuses to comply with directions will help to overcome the issue or make adjustments that will satisfy both parties.
Undue delay by an employer to investigate any serious act by an employee may be viewed by an industrial tribunal as condoning the employee's actions.
If the behaviour is continually repeated or sufficiently serious, termination of the employee may be considered.
What are the next steps?
Once it has been established that an employee has engaged in serious misconduct, there are some important steps the employer must take before terminating the employee's employment.
Arrange a meeting with the employee to discuss the alleged misconduct. Advise the employee that they can have a support person present at that meeting.
At the meeting, present all the facts and evidence to the employee regarding the alleged misconduct.
The employee must be allowed to respond to the allegations and explain their actions, preferably in writing to be provided at a nominated date.
After the meeting, hand the employee a letter stating the alleged misconduct and facts supporting the allegation(s). It is important the letter states that the employee faces disciplinary action, up to and including termination, should the allegations be substantiated.
If, after considering all the evidence (including statements given by witnesses), and after considering the employee's response, you decide the employee has engaged in serious misconduct, you may terminate the employee without giving any notice.  This must be confirmed in writing at the time of dismissal, and give the reasons why the employee is being terminated.
Following these steps will provide the employer with the best defence against any possible unfair dismissal application made by the former employee after termination.
Further references
Legislation
Fair Work Regulation 2009  (Cth)
Cases
Adams v Tasmanian Freight Services Pty Ltd [2015] FWC 5997 – employee refused to carry out a lawful and reasonable instruction to load his truck.
Burns v Sacred Heart Mission Inc. [2014] FWC 3188 – employee failed to attend a medical assessment without reasonable explanation.
O'Connell v Wesfarmers Kleenheat Gas P/L t/a Kleenheat Gas [2015] FWC 7011 – employee refused to comply with company policy or procedure and refused to accept a reasonable and lawful direction.
Parmalat Food Products Pty Ltd v Wililo [2011] FWAFB 1166 – employee refused to comply with a company policy or procedure.
Powell v Hunter Water Corporation [2012] FWA 6938 – employee deliberately ignored or refused to comply with his supervisor's instructions.
Woolworths Limited (t/as Safeway) v Brown (2005) 145 IR 285 – employee refused to comply with a lawful direction of his employer.
Related articles
Changes to unfair dismissal and minimum wage
Further information
If you are and employer and need advise on employee conduct, please contact us for an obligation free and confidential discussion.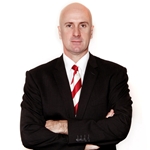 Malcolm Burrows B.Bus.,MBA.,LL.B.,LL.M.,MQLS.
Legal Practice Director
Telephone: (07) 3221 0013 | Mobile: 0419 726 535
e: mburrows@dundaslawyers.com.au
Disclaimer
This article is not legal advice. It is general comment only. You are instructed not rely on the commentary unless you have consulted one of our Lawyers to ascertain how the law applies to your particular circumstances.