Search engines use a variety of algorithms and methods to determine the relevancy and ranking of websites on the search results page, based on keywords.  Importantly, search engines can refer to a websites 'meta tags' to find relevant words to match with search results.  As a result, meta tags have become increasingly important for businesses and their online presence.  However, the case of Accor Australia & New Zealand Hospitality Pty Ltd v Liv Pty Ltd [2015] FCA 554 (Accor Case) highlights the difficulties of meta tags with respect to trade mark infringement.
So just what are meta tags?
Meta tags are snippets of text in a website's header tags , which can assist search engines to index and rank websites in search results.  They are found in the page data that lies between the open and closing head tags in the HTML code.  They are not typically visible to the average internet user, unless they are displayed by the search engine or accessed by viewing the source code of a website.
There are different types of meta tags, including:
title tags;
keywords – similar to blog tags, keywords help search engines determine what topics are covered by a website; and
description tags – tells the search engine what the site is about, assists with describing the site and increasing site rankings.
Below is an example of a description tag which would be used on the website of a Brisbane legal firm:
"<head>
<meta name="description" content="Intellectual Property Lawyers in Brisbane">
</head>"
Trade mark infringement
The use of meta tags has caused a rise in trade mark infringement cases involving competitors using competing brand names within their own meta tags in order to obtain top ranking search results.  Specifically, the question surrounds whether the use of a competing brand name in a meta tag by a business who is not the owner of that registered trade mark constitutes an infringement.
Prior to the Accor Case, Australian courts had held that use of a registered trade mark as a meta tag could not constitute trade mark infringement.  This was primarily because meta tags are not visible to the ordinary internet user.  However, the Accor Case confirmed that, depending on the surrounding circumstances of the case, the use of a meta tag can constitute trade mark infringement.
Background to the Accor Case
Accor Australia & New Zealand Hospitality Pty Ltd ACN 002 462 017 (Accor) is the owner of the trade mark 'Harbour Lights'.  Liv Pty Ltd ACN 093 688 576 (Liv) used the mark in their website's source data through meta tags and other advertising material.  The source data included the following phrase:
"content: = Harbour Lights Apartments in Cairns offer luxury private waterfront apartment accommodation for holiday letting and short term rental."
Liv also used the phrase 'Harbour Lights Apartments' within its website key words.  The Court held that this was enough to constitute trade mark infringement.  Liv argued that it engaged an IT consultant to create the website, and therefore that it was not in control of the content within the source code.  With respect to this, Justice Rangiah said:
"I accept that Liv has control of the website, including the source data for the website. I infer that the words comprising the source data must have been included to optimise the search results for Liv's benefit. In the absence of any suggestion as to how else the relevant words could have come to form part of the source data for Liv's website, I infer that the IT consultant must have included those words, with Liv's acquiescence. I therefore consider that the words were "used" by Liv."
This meant that when a user searched for 'Harbour Lights Apartments', Liv's website would appear.  The Court ultimately found that this infringed Accor's rights as owner of the trade mark.
Takeaways
The Accor Case highlights that the use of a registered trade mark as a meta tag could result in trade mark infringement.  The Accor Case shows that the owner of a website may be held responsible for infringement, even if they are simply responsible for operating the site.  Website owners should make sure they are not using third party trade marks in their meta tags, to ensure they will not be held liable for trade mark infringement.
Further references
Legislation
Cases
Accor Australia & New Zealand Hospitality Pty Ltd v Liv Pty Ltd [2015] FCA 554
Mantra Group Pty Ltd v Tailly Pty Ltd (No 2) [2010] FCA 291
Veda Advantage Limited v Malouf Group Enterprises Pty Limited [2016] FCA 255
Related articles by Dundas Lawyers
Trademark infringement – an introduction
Is the use of a trade marks in adwords an infringement?
Misleading and deceptive conduct using adwords?
Further information
If you need assistance with a trade mark infringement or online conduct of competitors please telephone me for an obligation free and confidential discussion.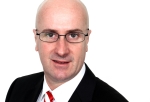 Malcolm Burrows B.Bus.,MBA.,LL.B.,LL.M.,MQLS.
Legal Practice Director
Telephone: (07) 3221 0013 | Mobile: 0419 726 535
e: mburrows@dundaslawyers.com.au
Disclaimer
This article contains general commentary only.  You should not rely on the commentary as legal advice.  Specific legal advice should be obtained to ascertain how the law applies to your particular circumstances