A trade mark is a sign used to distinguish goods or services from other similar goods or services, generally to associate that good or service with a brand.  Trade mark signs are a valuable form of intellectual property as they allow consumer to quickly and easily associate products with their favourite brands.  In Australia, the Trade Marks Act 1995 (Cth) (Trade Marks Act) provides protection for the owners of registered trade marks.  In this article, we consider whether a person infringes a trade mark by manufacturing a good to sell overseas rather than in Australia – does the Trade Marks Act protect the Australian trade mark owner?
What rights do registered trade mark owners have?
Once registered, a trade mark provides the owner of the trade mark the exclusive right to use the trade mark in Australia, together with the right to authorise others to use the trade mark (section 20).  Therefore, following registration, the only people able to use the trade mark are the registered owner and those who have been authorised by the owner to use the trade mark.
The value of a trade mark lies in its ability to quickly allow consumers to easily associate a product with a brand that they like.  The value then lies in the allure of the brand, whether that be because of its perceived quality or popularity; if a consumer can easily associate the product with a brand they like, the product is likely to sell well.
What constitutes infringement of a registered trade mark?
A trade mark will be infringed when a person who is not the registered owner of the trade mark (and who has not been authorised to use the trade mark) uses a sign as a trade mark that is substantially similar with, or deceptively similar to, the registered trade mark (section 120).  A person who manufacturers a product and sells it to consumers in Australia will infringe a trade mark if their sign is substantially similar with, or deceptively similar to, the registered trade mark.  However, the question arises, can the Trade Marks Act stop a person from selling a product overseas that infringes an Australian registered trade mark?
Does exporting a product infringe a trade mark?
As the Trade Marks Act is Australian legislation, it does not have the power to enforce Australian trade marks overseas.  However, section 228 of the Trade Marks Act seeks to stop parties from manufacturing a product in Australia and attaching a trade mark that would infringe a registered Australian trade mark and exporting it overseas, outside of the reach of the Trade Marks Act.
Section 228 provides that if a person applies a trade mark to a product in Australia for the purposes of exporting. and it would be considered an infringement if the product was sold in Australia, that conduct (the application of the trade mark to the product) is itself an infringement.  For example, if a manufacturer in Australia produced a product to be exported to America which used the trade mark of a prominent Australian business, the attachment of the trade mark in Australia will still amount to an infringement, even though no products were to be sold in Australia.
What are the remedies for infringement of a trademark?
If a party is deemed to have infringed the registered trade mark of another, the aggrieved party may seek monetary compensation in the form of damages or an account of profits, but may also seek an injunction to stop further infringement (section 126).  A Court may award an additional amount of damages (above what would normally be awarded) in circumstances where the infringement of the trade mark warrants additional penalty, such as flagrant or knowing infringement (section 126(2)).
Takeaways
Trade marks are a valuable advertising and marketing tool which are protected by law in Australia.  It is important that manufacturers or distributors are aware of whether or not their merchandise infringes a registered trade mark.  Even if a manufacturer only produces a product for the purpose of exporting it (and not selling it in Australia), they will still be in breach of the Trade Marks Act, and may be liable for damages to the owner of the trade mark.
Further references
Legislation
Related articles by Dundas Lawyers
Changes to Trade Mark Application Fees are Now Live
Groundless threats of trade mark infringement
Should you trade mark your business' name of its logo?
The importance of using your trade mark
Trade mark infringement – an introduction
What is a certification trade mark?
Further information
If you need assistance with trade marks, please telephone me for an obligation free and confidential discussion.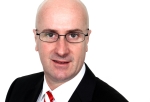 Malcolm Burrows B.Bus.,MBA.,LL.B.,LL.M.,MQLS.
Legal Practice Director
Telephone: (07) 3221 0013 | Mobile: 0419 726 535
e: mburrows@dundaslawyers.com.au
Disclaimer
This article is not legal advice. It is general comment only.  You are instructed not to rely on the commentary unless you have consulted one of our Lawyers to ascertain how the law applies to your particular circumstances.