In the current pandemic parties to legal proceedings may be tempted to apply for an adjournment or further time, citing COVID-19 as the reason for the delay.  Certainly the Federal Court of Australia has been quick to respond to the pandemic by changing its procedures and has even conducted entire trials using Microsoft Teams.  This article discusses the circumstances where COVID-19 has been used as justification for a delay in proceeding and the Court's view on granting stays for this reason.

Information Note: Special Measures in Response to COVID-19
On 31 March 2020, the Chief Justice published a Special Measures Information Note (Information Note) setting out arrangements for the continued operation of the Federal Court of Australia during the COVID-19 outbreak.  The main takeaway from the Information Note is that:
"Due to the  COVID-19  pandemic, where appropriate and necessary, the Federal Court is modifying its practices in order to minimise in person attendance on Court premises, with the Court's priority being the health and safety of the community, and in particular, parties, practitioners, judges and staff, and the families of all of these groups."
Evidently, the Court intends for all matters to proceed normally despite COVID-19, where practical.
Virtual trials to replace in person attendance
According to the Information Note, as far as possible suitable proceedings are to be listed for hearing using remote access technology known as Microsoft Teams.  On 2 April 2020, the Federal Court of Australia released the National Practitioners/Litigants Guide to Virtual Hearings and Microsoft Teams (Guide).  The Guide sets out the steps for participating or appearing in a virtual trial.  Parties will need to have access to an internet connection and a compatible web browser.  The same formal etiquette and protocol of a physical Court is expected in the virtual Court, with the obvious differences.  The Guide states that, in the event of unforeseen and unavoidable technological issues, the Court will temporarily adjourn to address those issues, but will not adjourn the matter entirely.
There have been concerns about technological limitations with respect to virtual attendance.  In the recent case of Capic v Ford Motor Company of Australia Limited (Adjournment) [2020] FCA 486, Perram J held that the issue of an unreliable internet connection was not enough of a reason not to proceed with the trial virtually. His Honour said:
"The Respondent also pointed to the technology hiccoughs which are likely to be encountered along the way. There is no doubting this. People who are speaking will sometimes be frozen. Sometimes people will drop out altogether. My experience of the trial recently conducted on a virtual platform was that these problems were certainly present from time to time and were aggravating but that they were tolerable."
"I do not wish to see practitioners, witnesses or court staff working from their offices. On the other hand, it is apparent that public institutions such as the Court must do all they can to facilitate the continuation of the economy and essential services of government, including the administration of justice. The combination of those two considerations would suggest a mode of trial conducted over virtual platforms from participants' homes. "
"Again, whilst I think this is a poor situation in which to have to run a trial I do not think that it means the trial will be unfair or unjust."
Perram J did note that a virtual trial may not be appropriate in all cases, for example where an applicant does not speak English and is in immigration detention, or where a witness does not have access to internet.  His Honour said that these issues would be dealt with on a case by case basis as they arise.
What if a party is located overseas?
It does not matter if a party to the proceedings is out of state or overseas.  The proceedings will still go ahead using a digital platform.  The reason for this was discussed in the recent case of Australian Securities and Investments Commission v GetSwift Limited [2020] FCA 504.  In that case, two of the defendants were located in New York, the epicentre of the COVID-19 pandemic, meaning it would be impossible for them to travel to Australia for the proceedings.  With respect to this, Lee J said:
"I simply would not proceed with the hearing unless I was satisfied that Mr Hunter and Mr McDonald could give evidence remotely from New York. In the current circumstances it would be wholly unrealistic to expect them to travel to Australia for the purposes of the hearing, and to the extent that they give evidence or otherwise participate, it would need to be remotely."
His Honour said that, given the seriousness of the proceeding, the dispute was to be resolved as quickly, inexpensively and efficiently as possible in accordance with the Federal Court of Australia Act 1976 (Cth).  Therefore, the Court rejected the defendant's application for adjournment and ordered it proceed virtually.
Takeaways
The Federal Court of Australia has accepted that COVID-19 presents great challenges for legal proceedings.  However, while not ideal, the Court has said these issues are tolerable and will not lead to an unfair or unjust trial.  The Court is not willing to grant stays or adjournments for most proceedings due to COVID-19.  Instead, where possible, proceedings will continue as normal using virtual platforms like Microsoft Teams.
Further references
Legislation
Federal Court of Australia Act 1976 (Cth)
Cases
Australian Securities and Investments Commission v GetSwift Limited [2020] FCA 504
Capic v Ford Motor Company of Australia Limited (Adjournment) [2020] FCA 486
Federal Court resources
National Practitioners/Litigants Guide to Virtual Hearings and Microsoft Teams
Special Measures Information Note
Related articles by Dundas Lawyers
Discovery in the Federal Court of Australia
Relief for companies during COVID-19
The new business as usual in 2020!
Further information
If you need advice on legal proceedings in the Federal Court and the issue of delay, please telephone me for an obligation free and confidential discussion.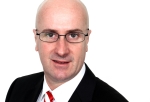 Malcolm Burrows B.Bus.,MBA.,LL.B.,LL.M.,MQLS.
Legal Practice Director
Telephone: (07) 3221 0013 | Mobile: 0419 726 535
e: mburrows@dundaslawyers.com.au
Disclaimer
This article contains general commentary only. You should not rely on the commentary as legal advice.  Specific legal advice should be obtained to ascertain how the law applies to your particular circumstances.