There are many effective ways in which you can seek to recover a debt.  That is not the problem. The issue that we often encounter is the presumption that a genuine debt, which is due and payable at law, exists to begin with.  This must, naturally, always be the first question to be asked and unless you can answer it in the affirmative (which is not always easy, and this is precisely the message we are hoping to deliver in this article), you may find that you will be throwing away good money after bad. 
Today, in our complex business environment, there are literally an infinite number of reasons and events that may render a seemingly due and payable debt into one that is not so recoverable, at least not in the conventional way (whereby you issue a short form letter of demand to the debtor which asserts, without explanation, that because "x" number of invoices have been issued to the debtor, that "x" number of dollars must be due and owing to the creditor). This approach may work if you're dealing with a debt of couple of hundred dollars, (where the debtor will just pay the debt to spare themselves the headache of a dispute) but if you're dealing with a debt of several thousands of dollars, or tens of thousands of dollars, you can rest assured that the debtor will not make his or her decision to pay so lightly.
We have seen debtors raise a thousand interesting excuses (some legitimate, some not so much) as to why the debt is not due and payable, or they automatically engage legal representatives, in which case you have an entirely different situation on your hands. Even worse, you may have a case where the debtor will seek to frustrate the claim by concealing or destroying documents, records and other physical or intangible property, the subject of your claim, which will make your claim difficult or impossible to prove. Or you may have a debtor that simply disappears of the face of the earth once he or she learns that they are being pursued for a debt, but not before they've managed to liquidate their assets, empty their accounts and wire the resources to some offshore account.
Basically, and the moral of the story is this, if you wish to recover a debt, and the debt is for a larger sum of money, you want to ask yourself some of the following questions right at the outset?
Does a debt exist to begin with?
What is the amount of the debt? Is this amount certain or arguable? Why is it due and payable now, and not at some time in the future?
Can I prove that a due and payable debt exists?
Do I have evidence in writing, or was it a handshake agreement?
What are my legal options for recovering the debt?
Do I need to commence Court proceedings? Do I have any effective out of Court options that I can use?
Who is the debtor?
Am I dealing with a company or an individual? What is their trading history, their reputation, their financial health and ability to meet financial commitments? Is the company presently insolvent or in administration? Is the individual a bankrupt or subject to creditor compromise agreements?
Does the debtor have a defence, a set-off or a counterclaim to my claim for payment?
What can the debtor raise as an argument about the quality or fitness for purpose of the goods or services supplied?
What can I do to preserve the debtor's assets whilst my debt is being recovered?
If you are experiencing difficulty, or uncertainty, in answering some of these questions, and you wish to determine your prospects in recovering your debt, it is always advisable to seek legal advice right at the outset.
Further Information
At Dundas Lawyers, we can undertake a preliminary assessment of your claim, advise on its relative strengths and weaknesses and options you can adopt to advance your claim in the right way.
If you would like further information on the best way to recover your debts please contact us for an obligation free and confidential discussion.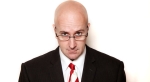 Malcolm Burrows B.Bus.,MBA.,LL.B.,LL.M.,MQLS.
Legal Practice Director
Telephone: (07) 3221 0013
Fax: (07) 3221 0031
Mobile: 0419 726 535
e: mburrows@dundaslawyers.com.au
Disclaimer
This article contains general commentary only.  You should not rely on the commentary as legal advice.  Specific legal advice should be obtained to ascertain how the law applies to your particular circumstances.