Last updated 26/08/2015
Understanding how to create an enduring power of attorney (EPA) may help protect your financial affairs and property in the event of illness, disability or unsoundness of mind.
What is an enduring power of attorney?
A power of attorney appoints a person (the attorney) as a representative of another person (the principal). The power generally provides the attorney with full legal power in relation to the principal's financial affairs and property.
While an ordinary power of attorney ceases when a person loses mental capacity, an EPA continues to have effect after the principal loses their legal capacity. The Powers of Attorney Act 1998 (Qld) (PAA) prescribes special requirements for the creation and cessation of EPAs.
An attorney may also be appointed to make decisions relating the health and other interests of the principal (see for example section 35 of the PAA).
Creating an enduring power of attorney
Any adult with legal capacity may create a power of attorney. Pursuant to section 44 of the PAA a power of attorney must be noted in an approved form or form approved by the Chief Executor (section 161 PAA). An enduring power of attorney form can be found on the Queensland Government website available here.
A person with early dementia or mild intellectual disability may be able create a power of attorney if they:
understand the nature and effect of entering into an enduring power of attorney;
freely and voluntarily agree to enter into the document; and
be able communicate that decision to others.
In some circumstances, capacity to understand decisions may need to be assessed by a medical practitioner or psychologist. If a person has already lost mental capacity the public trustee may need to be contacted in order to appoint a government official to manage the principal's affairs at a charge to that person.
Content of power
The principal determines the content of the power under EPA. The principal may empower an attorney with a general power to manage their financial interests or power that relates to the completion of specific tasks.
More than one principal may be appointed at one time and the attorneys may be instructed to act either severally or jointly. Under section 78 of the PAA multiple attorneys are presumed to act jointly unless stated otherwise
The Principal can specify the term of the appointment and the appointment start date. An EPA may be stayed until a particular date. Importantly, the creation of an EPA does not prohibit the principal from making decisions in relation to their future affairs so long they retain mental capacity.
Advantages of enduring power of attorney
An EPA is an easy and inexpensive method of protecting a person's financial interests in the event of loss of their cognitive abilities as a result of serious illness such as dementia, Alzheimer's and stroke. An EPA preserves a person's full legal and mental capacity in relation to their finances and property.
Impropriety by an attorney
An attorney is required by law to follow the instructions provided by the principal. The Supreme Court may revoke all or part of a power of attorney in the event of impropriety pursuant to section 116 of the PAA. However, as there are significant evidentiary and financial obstacles to obtaining a court order it is important to ensure the attorney is carefully selected and trustworthy.
Cessation of power

An EPA can cease upon death or bankruptcy of the attorney (section 57 and section 58 PAA) or death or revocation by the principal (section 46 and section 51). The principal can only revoke the power of attorney by giving notice to the attorney (section 46 PAA).
Witnessing power of attorneys
Lawyers are sometimes asked to witness an EPA pursuant section 31 of the PAA. Witnessing an EPA document does not mean witnessing the signature, witnessing an EPA involves a duty to determine whether the person signing the document has lacks legal capacity.
Links and further references
Legislation
Powers of Attorney Act 1998 (Qld)
 Other links
Enduring power of Attorney, Queensland government (2013)
Making an enduring power of attorney, Queensland government (2013)
Further information
If you need further information regarding an enduring power of attorney, please contact us for an obligation free and confidential discussion.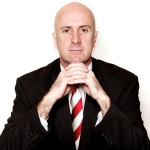 Malcolm Burrows B.Bus.,MBA.,LL.B.,LL.M.,MQLS.
Legal Practice Director
Telephone: (07) 3221 0013
Mobile: 0419 726 535
e: mburrows@dundaslawyers.com.au
Disclaimer
This article contains general commentary only.  You should not rely on the commentary as legal advice. Specific legal advice should be obtained to ascertain how the law applies to your particular circumstances.