Globalisation and the advent of the internet has meant that it is becoming more common for businesses to contract with entities in different countries or jurisdictions.  In this article we consider the circumstances where parties to a cross-border contract are involved in litigation overseas, and the prevailing party seeks to enforce the judgement in Australia.
Example scenario
Let's consider the example of Company A, (an Australian Export), and Company B, an importer from an overseas country – entering into an agreement for Company A to provide goods to Company B.
If for some reason the goods supplied by Company A are not as agreed (they may be of a lesser quality or an correct number has been supplied), Company B may start proceedings against Company A for breach of contract.  As Company B is based overseas, in the absence of an agreed jurisdiction, Company B is likely to commence proceedings in its home country.  Should Company B be successful in these proceedings, then it will obtain a judgment in its favour in its home country.  The issue for Company B is whether or not it can request an Australian Court to enforce the judgment it received in its home country against Company A.
Methods of enforcing overseas judgments in Australian Courts
There are considered to be three (3) main methods of enforcing a judgment of an overseas Court in Australia.  These are:
statutory enforcement;
enforcement through a treaty; or
enforcement under common law.
We consider each of these below.
Statutory enforcement of a judgement
In Australia, the predominate legislation dealing with the enforcement of foreign judgments in Australia (and also enforcing Australian judgments overseas) is the Foreign Judgments Act 1991 (Cth) (FJA).  The FJA allows a foreign party to seek to register a judgment under the FJA to enable it to be enforced by an Australian Court. In order for the judgment to be enforceable in Australia, it must be (per section 5):
final and conclusive;
was given in a court which is recognised by the Act and Regulations; and
the judgment is for a 'money judgment' (being the award of money payable rather than the requirement to do something).
Should the judgment fulfil those criteria, then it may be registered within six (6) years of the date of the overseas judgment (section 6).  A party may also seek to set aside a judgment (section 7) or stay the enforcement of a judgment (section 8).  The countries which the FJA will apply to are listed in the schedule of the Foreign Judgments Regulations 1992 (Cth), and includes:
British Virgin Islands;
Fiji;
France;
Germany;
Hong Kong;
Israel;
Italy;
Japan;
Republic of Korea;
Papua New Guinea;
Sri Lanka;
Switzerland; and
United Kingdom.
Notable absences from the list include the United States of America, China, Russia and lesser known countries such as Curacao and Anguilla.
Enforcing judgments through a treaty
Where it is not possible for a judgment to be registered under the FJA, then the overseas party may seek to enforce the judgment pursuant to a treaty to which Australia and the foreign country are party.  Examples of treaties Australia is a party to include:
Enforcing judgments overseas under the common law
Where the FJA does not list a country, and no treaty applies, the party who received the judgment may seek to enforce it in Australia under the principles of common law.  In order to enforce the decision in Australia, the following conditions must be met:
the decision must be final and conclusive;
the foreign court must have exercised an 'international' jurisdiction that Australian Courts recognise;
the parties must be the same; and
the judgment must be for a fix sum of money.
Using the common law approach does not have the same geographic limitations imposed by the FJA or treaties, as the common law option is available to any party who satisfies the criteria.  It is for this reason that the common law option is the most likely course of action for a foreign party to utilise (in the absence of any treaty or recognition under the FJA).
Takeaways
With international dealings and cross-border transactions ever increasing, the likelihood of judgments of overseas Courts needing to be enforced in Australia also increases.  Knowing this, parties contracting with overseas entities should be aware of their liability in the event that their commercial relationships sours.    Ultimately whether a judgment is recognised in Australia will depend on the facts of the matter, regardless of where the decision was made, and this will often require the interpretation and application of (often) complex legal principles.  Should the relationship result in a judgment overseas, Australian entities should consult a lawyer to determine their liability in Australia.
Further references
Legislation
Foreign Judgments Act 1991 (Cth)
Foreign Judgments Regulations 1992 (Cth)
Related articles by Dundas Lawyers
What is a strike out application?
Discovery in the Federal Court of Australia
Electronic service of documents
Further information
If you need advice on enforcing a judgement of an overseas Court in Australia, please telephone me for an obligation free and confidential discussion.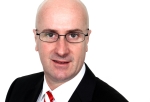 Malcolm Burrows B.Bus.,MBA.,LL.B.,LL.M.,MQLS.
Legal Practice Director
Telephone: (07) 3221 0013 | Mobile: 0419 726 535
e: mburrows@dundaslawyers.com.au
Disclaimer
This article is not legal advice.  It is general comment only.  You are instructed not to rely on the commentary as it is not legal advice.