The recent decision of the Federal Court of Australia in Australian Competition and Consumer Commission v JJ Richards & Sons Pty Ltd [2017] FCA 1224 serves as a reminder to businesses that use standard form contracts to carefully review their terms.
The law on unfair contract terms
Schedule 2 of the Competition and Consumer Act 2010 (Cth) (commonly referred to as the Australian Consumer Law) provides in section 24 that a term of a consumer contract or small business contract is unfair if:
it would cause a significant imbalance in the parties' rights and obligations arising under the contract; and
it is not reasonably necessary in order to protect the legitimate interests of the party who would be advantaged by the term; and
it would cause detriment (whether financial or otherwise) to a party if it were applied or relied upon.
The Court will deem a term to be fair if it is transparent, meaning the term is:
expressed in reasonably plain language; and
legible; and
presented clearly; and
readily available to any party affected by the term.
Section 25 of the Act goes on to provide some common examples of unfair terms.
The facts
JJ Richards & Sons Pty Ltd (JJ Richards) provided waste management services pursuant to a standard form contract to a clientele largely comprised of small business owners.  As part of the Australian Consumer Law (ACL) reforms that came into effect on 12 November of 2016 to extend unfair contract terms protections to small business owners within certain industries, the Australian Competition and Consumer Commission (ACCC) published a report identifying some of the common contract terms that were possibly considered unfair under section 24 the ACL.
The ACCC identified several contract terms used in JJ Richards standard form contact that they considered were likely to be deemed to be unfair and wrote to the company to bring attention to this.  However, JJ Richards did not address any of the ACCC's concerns and so proceedings against the company ensued.
Which terms of Richards' contract were held to be unfair?
Of the eighteen (18) clauses contained in JJ Richards' standard form contract, the following eight (8) were deemed unfair to small business owners in the waste management industry, and thus declared void:
Clause 1 – Automatic Renewal: this clause had the effect of binding customers to subsequent contracts unless they terminated the contract within thirty (30) days before the end of the initial term.
Clause 4 – Price Variation: this clause had the effect of enabling JJ Richards to change its prices unilaterally.
Clause 6 – Agreed Terms: this clause had the effect of alleviating JJ Richards' liability in circumstances where it could not perform the service or if this service was hindered in any way.
Clause 7 – No Credit Without Notification: this clause had the effect of enabling JJ Richards to charge customers even if no service was performed.
Clause 9(i) – Exclusivity: this clause vested in JJ Richards exclusive rights to remove waste from a customer's premises.
Clause 16 – Credit Terms: this clause had the effect of allowing JJ Richards to simultaneously suspend service and continue to charge customers if payment was not made within seven (7) days.
Clause 17 – Indemnity: this clause had the effect of giving JJ Richards unlimited indemnity against customers. Notably this clause provided: "To the maximum extent permitted by law, the customer shall be responsible for and indemnify JJR from and in respect of all liabilities, claims, damages, actions, costs and expenses which may be incurred by JJR on a full indemnity basis (whether successful or not) as a result of or arising out of or otherwise in connection with this agreement, including any breach by the customer of any of the warranties, covenants and conditions herein."
Clause 18 – Termination: this clause had the effect of prohibiting customers from terminating their contract with JJ Richards while payments were outstanding. It also entitled JJ Richards to continue to charge customers for equipment hire after they terminated the contract.
How you can fairly utilise contract terms
Despite the above terms being declared void by the Court, they could be modified so that they are  enforceable and fair for all parties involved.  The ACCC report sets out the various terms likely to be deemed unfair within their corresponding industries.  The following are some examples drawn from this report to demonstrate how common standard form contract terms can be re-tweaked, without raising concerns of the ACCC.
Automatic Renewal clauses
A company with a 30 day opt-out period for automatic contract renewal may consider extending its opt-out period to 60 days, provide a clear statement about their automatic renewal policy at the start of the contract, and provide an 'I accept/I do not accept' box for customers to tick beneath the statement.
This provides customers with the opportunity to opt into automatic renewal at the end of their contract.
Unilateral Variation clauses
A company with a unilateral variation clause may consider providing notice to their customers about the forecasted price increases, and limit such increases to specific service costs (not business expenses). Alternatively, the company may insert a clause including a mechanism on which price increases may apply
This narrows down the company's scope (which previously may have been broader than necessary) for unilateral variation to balance the company's interests with that of the customer's.
Indemnity clauses
An unreasonably wide indemnity clauses such as the one used by JJ Richards can act to deprive a customer of their rights.  To prevent this companies may wish to consider narrowing the scope of their indemnity clause to recovery of costs in collecting bad debts for example and otherwise limit their scope so that they are not completely unfair.
Take aways
This case serves as a reminder to businesses that use standard form contracts to review them by considering any terms which may seem to be unfair.  This may ensure that customers are not being placed at an unfair disadvantage and enables businesses to avoid the severe financial and reputational consequences associated with potential enforcement of unfair contract terms.
Further references
ACCC Report: Unfair terms in small business contacts: A review of selected industries
Cases
Australian Competition and Consumer Commission v JJ Richards & Sons Pty Ltd [2017] FCA 1224
ACCC v Chrisco Hampers Australia Ltd [2015] FCA 1204
Legislation
Competition and Consumer Act 2010 (Cth) – Schedule 2 The Australian Consumer Law
Related articles by Dundas Lawyers
Unfair contract terms, small businesses and changes to the Australian Consumer Law
Business obligations when trading online – Competition and Consumer Act 2010
How not to terminate a contract for non-payment
Terminating a contract with no end date
Further information
If you need assistance in reviewing your standard form contracts or require new contracts to be drafted, please telephone me for an obligation free and confidential discussion.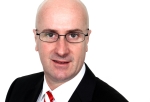 Malcolm Burrows B.Bus.,MBA.,LL.B.,LL.M.,MQLS.
Legal Practice Director
Telephone: (07) 3221 0013 | Mobile: 0419 726 535
e: mburrows@dundaslawyers.com.au
Disclaimer
This article is not legal advice. It is general comment only.  You are instructed not to rely on the commentary unless you have consulted one of our Lawyers to ascertain how the law applies to your particular circumstances.