The Australian Government has released its response to the Productivity Commission's report into intellectual property arrangements in Australia.  The Productivity Commission (Commission) made numerous recommendations, a number of which were major departures from the current arrangements in Australia.  This article discusses these recommendations, the government's response, and what amendments to intellectual property laws we may expect to see in the near future.
Recommendations relating to copyright
The Productivity Commission's report made a number of recommendations that were considered 'radical' by the government.  These recommendations included the following in relation to copyright:
a 'fair use' exception similar to that used in the United States that would broaden the unremunerated uses of copyright material in Australia;
expanding the safe harbour provisions to all online service providers;
making contracts that restrict the use of copyright material unenforceable;
making the circumvention of geoblocking technology not an infringement of copyright; and
repealing parallel importation restrictions on books.
In its report in response, the government acknowledged the benefits of some of the recommendations and supported many of them.  The government supported the following recommendations:
making unenforceable any part of an agreement restricting or preventing a use of copyright material that is permitted by a copyright exception;
consulting with the book industry to repeal parallel import restrictions; and
limiting the liability for the use of orphan works.
Recommendations relating to patents
The Commission also made recommendations as they relate to patents in Australia.  It was said that these recommendations were uncontroversial and were generally supported by the government.  These included:
amending the Patents Act 1990 (Cth) to include an objects clause that describes the purpose of the legislation as enhancing the wellbeing of Australians by promoting technological innovation and the transfer and dissemination of technology;
amending the test for whether a patent involves an inventive step to bring it in line with international standards such as the European Patent Office;
new patents will be required to identify the technical features of the invention as set out in the patent application; and
that the innovation patent system be abolished (but maintaining the rights of existing innovation patent owners).
Recommendations relating to trade marks
The Commission also made recommendations as they relate to trade marks in Australia.  These recommendations were generally supported by the government and included:
reducing the grace period from five (5) to three (3) years before new registrations can be challenged for non-use; and
ensuring that parallel imports of marked goods do not infringe Australian registered trade marks.
While the recommendations of the Commission are only, recommendations, the government has shown its support and intention to amend the intellectual property laws in Australia to bring them closer to international standards.  While the supported recommendations will not take effect immediately, expect to see a gradual implementation of these recommendations in future.
Takeaways
It has always been, and still remains, important for intellectual property owners to be aware of their rights and obligations.  With these recommendations shaping the future of intellectual property law in Australia, intellectual property owners need to be aware of how the proposed changes may affect them and their business.
Further references
Reports
Australian Government Response to the Commission Inquiry into Intellectual Property Arrangements
Commission Inquiry Report No. 78 – Intellectual Property Arrangements 
Legislation
Copyright Act 1968 (Cth)
Patents Act 1990 (Cth)
Trade Marks Act 1995 (Cth)
Related articles by Dundas Lawyers
Copyright infringement online – lessons for website owners
Groundless threats of copyright infringement
Proposed amendments to the Copyright Act 1968 (Cth)
Patents, grace periods and revocation – how does it all work?
Further information
If you need assistance in relation to protecting or enforcing your intellectual property rights, please telephone me for an obligation free and confidential discussion.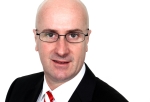 Malcolm Burrows B.Bus.,MBA.,LL.B.,LL.M.,MQLS.
Legal Practice Director
Telephone: (07) 3221 0013 | Mobile: 0419 726 535
e: mburrows@dundaslawyers.com.au
Disclaimer
This article is not legal advice. It is general comment only.  You are instructed not to rely on the commentary unless you have consulted one of our Lawyers to ascertain how the law applies to your particular circumstances.