In any litigation regardless of jurisdiction, it's usual for the "loser" to have to pay the winner's "costs".  That said it's also possible for a Court to order that costs lie where they fall (each party pays their own costs).
In Queensland the general rule as described in rule 681(1) of the Uniform Civil Procedure Rules 1999 (Qld) (UCPR) provides that 'costs of a proceeding, including an application in a proceeding, are in the discretion of the court, but follow the event, unless the court orders otherwise'.  Chapter 17A of the UCPR provides guidance on the basis on which costs are to be assessed.
In making a costs order in a proceeding, the Court can order costs be paid on a Standard basis or an Indemnity basis.  To a large extent the conduct of the parties in the proceedings will determine what order the Court is likely to make.  The reason for an award of costs is to indemnify the successful party – Mason CJ at 543 in Latoudis v Casey (1990) CLR 534.
Standard costs
Rule 702 of the UCPR provides for the default position as follows:
(1) "Unless these rules of an order of the court provides otherwise a costs assessor must assess costs on the Standard basis.
(2) When assessing costs on a Standard basis, a costs assessor must allow all costs necessary or proper for the attainment of justice or for enforcing or defending the rights of a party whose costs are being assessed".
Standard costs were previously referred to as party and party costs.
Indemnity costs
Section 703 of the UCPR provides for how a costs assessor must assess a parties costs when Indemnity costs are awarded by the Court. Solicitor and client costs are now referred to as indemnity costs.
Indemnity costs may be awarded pursuant to rule 162(1) of the UCPR if a particular is struck out by the Court if a particular:
(a) has a tendency to prejudice or delay the fair trial of the proceeding; or
(b) is unnecessary or scandalous; or
(c) is frivolous or vexatious; or
(d) is otherwise an abuse of the process of the court.
The same award of indemnity costs is reflected in section 171 that provides for striking out pleadings.
Basis of assessing Indemnity costs
Subsection 703(3) provides that:
"When assessing costs on the indemnity basis, a costs assessor:
must allow all costs reasonably incurred and of a reasonable amount, having regard to:
(a) the scale of fees prescribed for the court; and
(b) any costs agreement between the party to whom the costs are payable and the party's solicitor; and
(c) charges ordinarily payable by a client to a solicitor for the work".
What this means is that if costs are awarded on an Indemnity basis a costs assessor has to have regard to the Solicitors Cost Agreement and not the scale of costs.
When will the Court consider exercising its discretion to award Indemnity costs?
Perhaps the seminal case on the application of the principles for the award of Indemnity costs is the case of Colgate-Palmolive Company and Colgate-Palmolive Pty Limited v Cussons Pty Limited [1993] FCA 536 (Colgate Palmolive) per Sheppard J.
Background
The substantive case involved an action for patent infringement lasting 32 days resulting in an order that the Applicants' application be dismissed and that patent no 542136 be revoked.  The Federal Cost has jurisdiction to award costs pursuant to section 43 of the Federal Court of Australia Act 1976 (Cth) and also in Order 62 of the Federal Court Rules.  The relevant principles to be taken into account by the Court were considered by Sheppard J commencing with a review of the jurisdiction of the Court to award Indemnity costs at 6.
Sheppard J provides a summary of the principles based on the authorities which should be taken into account when the Court is to exercise its discretion to divert from the award of costs on a standard basis at 24.
Notably the categories of cases in which the discretion to award costs on an indemnity basis are not limited however, circumstances where the Courts discretion to award costs on an Indemnity basis included:
the making of allegations of fraud knowing them to be false and the making of irrelevant allegations of fraud – citing Thors v. Weekes (1989) 92 ALR 131 at 152;
evidence of particular misconduct that causes loss of time to the Court and to other parties French J in Tetijo;
where proceedings were commenced or continued for some ulterior motive or in wilful disregard of known facts or clearly established law – Woodward J in Fountain and French J in J-Corp;
the making of allegations which ought never to have been made or the undue prolongation of a case by groundless contentions – Davies J in Ragata; and
an imprudent refusal of an offer to compromise Maitland Hospital v. Fisher (No. 2) (1992) 27 NSWLR 721 at 724;"
the question must always be whether the particular facts and circumstances of the case in question warrant the making of an order for payment of costs other than on a party and party basis.
The Queensland Court of Appeal has adopted the principles of Colgate Palmolive in Cosgrove v Johns [2000] QCA 157 (Supreme Court of Queensland, Court of Appeal, Appeal No 453 of 1998, 6.6.2000).
Considering the above, it seems improper to attempt to further distil principles which would apply to situations where indemnity costs may be awarded. That said, the principles cited by Sheppard J bear similarity to those contained in 162(1) of the UCPR which provide for costs to be awarded if particulars are struck out.
Links and references
Related articles by Dundas Lawyers
What if neither party to proceedings takes a step?
Legislation
Uniform Civil Procedure Rule 1999 (Qld)
Federal Court Rules 2011 (Cth)
Cases
Cosgrove & Anor v Johns [2000] QCA 157
Colgate-Palmolive Company and Colgate-Palmolive Pty Limited v Cussons Pty Limited [1993] FCA 536
Further information
If you would like further information about Indemnity costs, please contact us for an obligation free and confidential discussion.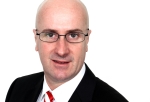 Malcolm Burrows B.Bus.,MBA.,LL.B.,LL.M.,MQLS.
Legal Practice Director
Telephone: (07) 3221 0013
Fax: (07) 3221 0031
Mobile: 0419 726 535
e: mburrows@dundaslawyers.com.au
Need Help?
Please contact us for a confidential, no obligation, discussion about your needs in this area.
Disclaimer
This article contains general commentary only.  You should not rely on the commentary as legal advice.  Specific legal advice should be obtained to ascertain how the law applies to your particular circumstances.