Dundas Lawyers has extensive experience in litigating and settling all sorts of domain name disputes.
What is a domain name dispute?
Put simply, a domain name dispute exists where two parties have differing and competing rights to a domain name and one party would like to obtain control of the domain name.  Common disputes occur when an organisation registers for example the .com.au (2LD) and someone else registers the .com top level domain name without holding the requisite eligibility criteria.
Domains aren't property!
There are no proprietary rights in a domain name.  A registrant holds a licence to use the domain name for a minimum of two years subject to the terms of the licence agreement.
First come first served
Domain names are allocated according to a first come first serve basis, provided that the party wishing to register the domain name (the Registrant) meets the eligibility criteria. A trade mark is not better than a business name, nor is a company name any better. It's simply first in, best dressed.
Eligibility criteria
auDA publishes domain name eligibility and allocation rules for 2LDs. Generally, cogate provisions apply to eligibility criteria for .com.au, .edu.au, .net.au, asn.au, .id.au, and .org.au. It is possible for a Registrant to register multiple 2LD domain names, provided they meet the eligibility criteria.
Registrant characteristics
The following criteria apply to Registrants of Australian 2LDs – the Registrant must be:
trading under a business name registered in any State or Territory of Australia;
an Australian partnership;
the owner or applicant for an Australian Registered Trade Mark;
an incorporated Association or an Australian Statutory body registered in any Australian State or Territory;
a foreign company licensed to trade in Australia; or
an Australian Registered Company.
Domain names must be:
an exact match, abbreviation or acronym of the Registrant's name or trade mark; or
closely and substantially connected to the Registrant.
Pitfalls
Don't make any false claims when applying to register a domain name.  auDA has the right to revoke a domain name license.  Additionally, a Registrant must not register a domain name for the sole purpose of resale.  If starting a new business or brand, make sure you register all possible derivate domain names, so as to avoid the potential of someone squatting on an unregistered domain name.
Recent articles on domain name disputes
Domain name disputes – the case of eazyjet.com
Domain name disputes
If you believe that you have a dispute in relation to a domain name, contact Dundas Lawyers and we can advise you considering your exact circumstances.
Need more information?
Please contact us for a confidential, no obligation, discussion about your needs in this area.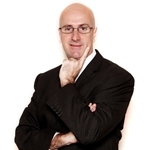 Malcolm Burrows B.Bus.,MBA.,LL.B.,LL.M.,MQLS.
Legal Practice Director
Telephone: (07) 3221 0013
Facsimile: (07) 3221 0031
Mobile 0419 726 535