Launching a new brand is a difficult job, regardless of whether you are at the coal face designing the actual logo or attempting to please various stakeholders including an omnipresent board of directors.  Regardless of your taste and preferences for the look and feel of the artwork, there are various things that should be considered in the new millennium to protect all that hard work.
Brands are now global
Like it or not, a brand is now global.  Whether you are a local dry cleaner or a national transport company, it's likely that your brand will been seen internationally via the organisation's website.  This creates a complex interplay of national and international obligations, as far as competing intellectual property rights are concerned.  For those of us that have been fortunate enough to have the opportunity to create a brand from its inception, you'll know how hard it is just to get a domain name, let alone all the permutations!
Searches
At its most basic, is the need to ensure that your desired name is available.  This may involve:
a search of the Australian Securities and Investments Commission's (ASIC) name search database to see if there are similar company or business names;
a search of IP Australia's database to see if there are any registered trademarks that are similar; and
a search to determine if the domain name(s) are available.
Eligibility for a .com.au (2ld) domain name
To be eligible to register a .com.au domain name, an applicant must:
be a registered Company; of
the holder of a business name; or
an applicant for or the registered owner of a trade mark.
More information on domain names is available here.
Cybersquatters
It's common nowadays because of the ubquity of the internet for two or more organisations in different countries to have equal rights to a domain name.  We are seeing with increasing frequency the need to register trade marks in multiple jurisdictions to effectively protect an organisation's online reputation.
Social media accounts
No where is the issue of competing rights to a name more obvious than on Twitter.  It is possible and indeed has occurred that two organisations, one incorporated in Australia and one in Delaware (for want of a common example), both have the rights to a particular name, one has registered the name on Twitter and other social media accounts, and one hasn't.  To protect a new brand marketers should consider using services such as http://knowem.com/ to register and hold accounts on social media accounts prior to the launch of a new brand simply to stop cybersqatting in advance.  (Note that the author has not used Knowem.  You should make your own investigations and inquiries, before using this service).
Social media monitoring
There are various free services that can be used to monitor one's brand on social media networks.  At their most basic are Google Alerts.  Post something in a public forum mentioning Dundas Lawyers, and it will be delivered to our inbox first thing every day!
The most interesting thing about all of this is that the old axiom, prevention is better than the cure holds true when attempting to protect your brand online.  It may seem like an expensive extra step, but let me assure you, that it's nothing compared to the expense and disruption of cross jurisdictional IP related litigation!
For further information on how Dundas Lawyers can assist your company to protect its brand online or to enforce its rights, please contact: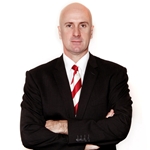 Malcolm Burrows B.Bus.,MBA.,LL.B.,LL.M.,MQLS.
Legal Practice Director
Telephone: (07) 3221 0013 |  Facsimile: (07) 3221 0031
Mobile 0419 726 535
Disclaimer
This article contains general commentary only. You should not rely on the commentary as legal advice. Specific legal advice should be obtained to ascertain how the law applies to your particular circumstances.