A Memoranda of Wishes (MOW) also known as a Letter of Wishes is a document which supplements a Will to assist the Executor and/or the Trustee of a Testamentary Trust to comply with a Testator's wishes for the distribution of the estate.  The MOW does not form part of the Will itself, and is usually not available to the beneficiaries.
An MOW can be used to:
describe the investment policy under which a Trustee invests and manages the trust funds administered as part of the estate;
provide guidance on the educational goals for any dependent children; and
provide any other information which the Testator wishes to communicate to the Executors of the estate but has no place in the Will.
It is essential that an MOW should contain a statement that it is not to be accessible by the beneficiaries or that it is confidential to the Trustee, if that is in fact the Testator's desire.  Without such a statement the MOW may be open to discovery by the beneficiaries.
Related articles
What is a family provision application?
What is a Testamentary Discretionary Trust and why would I want one?
Further Information
Dundas Lawyers advises various individuals on their Wills and Estate Planning Issues.  Individual Lawyers in the firm focus on different areas of the law.  To ascertain how Dundas Lawyers can assist you to draft a Will or assist you with your Estate Planning needs, contact us for an obligation free and confidential discussion.
Disclaimer
This article is general in nature and cannot be regarded as legal advice. It is general commentary only. You should not rely on the contents of this article without consulting one of our lawyers. If you would like advice regarding how the law applies to your individual circumstances, then please contact Dundas Lawyers.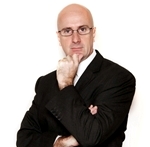 Malcolm Burrows B.Bus.,MBA.,LL.B.,LL.M.,MQLS.
Legal Practice Director
Telephone: (07) 3221 0013
Facsimile: (07) 3221 0031
Mobile 0419 726 535
Twitter: @ITCorporatelaw
Google+