The Fair Work Act 2009 (Cth) has been amended by the passing of the Fair Work Amendment Bill 2013 (Cth) (FWA).  The House of Representatives passed the Bill on 6 June 2013.
The Bill affects six (6) broad areas of workplace relations:
family friendly arrangements;
amend award objectives;
changes to regular hours of work;
permit holder's accommodation and transport;
functions of Fair Work Commission; and
anti-bullying measures.
Anti-bullying measures
The Bill introduces new anti-bullying measures aimed at allowing workers who believe they are being bullied to apply to the Fair Work Commission (FWC) for assistance.
The measures have been introduced as part of the Government's response to the House of Representative's Standing Committee on Education and Employment report Workplace Bullying "We just want it to stop".
Who is a worker?
Workplace Health and Safety Act 2011 (Cth) defined "worker" to include: an employee, contractor, subcontractor, outworker, apprentice or trainee and work experience student.  The FWA does not apply to volunteers and members of the Australian Defence Force.
What is bullying?
Bullying is behaviour of an individual or group of individuals which is repeated and unreasonable towards the worker or a group of workers and which creates a risk to health and safety.
Bullying does not include allocating work and providing fair and constructive feedback to employees, if done in a reasonable manner.
What powers does the FWC have?
Workers who have been bullied at work can apply to the FWC for an order to stop the bullying.  The FWC can make any order it considers appropriate to prevent a worker from being bullied at work.  Such orders may include:
for the specific behaviour to stop'
the employer to regularly monitor behaviour;
compliance with the employer's workplace bullying policy;
providing information, support and training to workers; or
reviewing the employer's workplace bullying policy.
Who is liable?
Orders can be made against the employer, co-workers and/or visitors to the workplace.
What if the order is breached?
Contravention of a FWC order could result in a fine of up to $A10,200.00
When do the provisions take effect?
The anti-bullying measures take effect from 1 January 2014.
What should employers do?
Employers should promptly take all reasonable steps necessary to prevent worker(s) from being bullied.
Links and legislative references
Read the full text of the act here:
Explanatory Memorandum (To Bill)
Fair Work Amendment Bill 2013 (Cth)
Workplace Health and Safety Act 2011 (Cth)
Workplace Bullying "We just want it to stop" (Report)
Further information
If you are an employer needing further information about the reforms and how they may affect your business, please contact us for an obligation free and confidential discussion.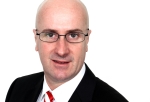 Malcolm Burrows B.Bus.,MBA.,LL.B.,LL.M.,MQLS.
Legal Practice Director
Telephone: (07) 3221 0013
Fax: (07) 3221 0031
Mobile: 0419 726 535
e: mburrows@dundaslawyers.com.au
Disclaimer
This article contains general commentary only.  You should not rely on the commentary as legal advice.  Specific legal advice should be obtained to ascertain how the law applies to your particular circumstances.