The Productivity Commission (Commission) has released its draft report (Report) on the workplace relations framework.
In December 2014 the federal government requested the Commission to undertake an inquiry into the workplace relations framework, with the Commission releasing an issues paper on 22 January 2015.
Amongst the issues addressed in the Report are the fiercely debated changes to penalty rates for hospitality and retail workers and the future of minimum wages.  Other recommendations include the introduction of the "Enterprise Contract" which aims to assist small businesses in varying the award of its employees and a host of changes to the unfair dismissal regime.
In the release, the Commission reports that the current workplace relations framework is not dysfunctional and the identified deficiencies can be addressed through repair rather than replacement.  The Commission recommends, amongst other things:
the retention of minimum wages and the introduction of complimentary policies rather than any increases to the minimum wage;
the reduction of Sunday penalty rates for the hospitality, entertainment and retail industries to align with Saturday rates;
changes to the penalty regime for unfair dismissal and the removal of the emphasis on reinstatement in unfair dismissal cases;
changes to procedural aspects of the general protections regime and a cap on compensation payable in general protections cases;
a recalibration of the test for sham contracting to limit the circumstances where an employer can "escape" prosecution for sham contracting;
the introduction of a "no-disadvantage" test to replace the better of overall test for enterprise bargaining; and
institutional reform of the Fair Work Commission;
The Commission is inviting public comment on the Report up until 18 September 2015 with the final report due by the end of November 2015.  The Report can be viewed in its entirety at the Commission's website.
Further information
If you would like further information or advice on employment and industrial relations law, please contact us for a confidential and obligation free discussion.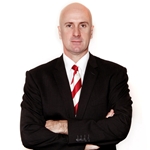 Malcolm Burrows B.Bus.,MBA.,LL.B.,LL.M.,MQLS.
Legal Practice Director
Telephone: (07) 3221 0013
Fax: (07) 3221 0031
Mobile: 0419 726 535
e: mburrows@dundaslawyers.com.au
Disclaimer
This article contains general commentary only.  You should not rely on the commentary as legal advice.  Specific legal advice should be obtained to ascertain how the law applies to your particular circumstances.