On 13 August 2020, Paul Fletcher MP, Minister for Communications, Cyber Safety and the Arts, announced amendments to the Copyright Act 1968 (Cth) (Act).  The amendments follow two (2) years of stakeholder consultation, and finalise the Government's response to the Productivity Commission's 2016 Intellectual Property Arrangements Report.  The reforms focus on the use of "orphan works", with an aim to provide a framework for copyright that is fit for the digital age.
What are orphan works?
Orphan works are works where the copyright owner cannot be identified, meaning it is difficult for a proposed user to seek permission to reproduce them.  An orphan work can be any type of work in which copyright subsists, such as photographs, paintings, written works and sound recordings (Orphan Work).
Works may be orphaned through a variety of circumstances, including where:
the work created was a long time ago;
required information was missing or deliberately removed, such as lack of metadata on images online; and
the owner has inadequate skills or tools to accurately claim rights in the works.
There is no specific provision in relation to the use of Orphan Works in the Act.  Unless covered by an exception or licence, the use of an orphan work may amount to an infringement of copyright.
Exceptions
There are some exceptions which allow individuals to use or reproduce orphan works.  These include the fair dealing exception and a statutory license.  The fair dealing exception only covers specific circumstances, including:
giving legal advice;
news reporting;
criticism;
research; and
parody.
Libraries and archives may also utilise orphan works for socially useful purposes under section 200AB of the Act.  The Copyright Amendment (Disability Access and Other Measures) Act 2017 (Cth) enhanced protection for libraries and archives to an extent by permitting them to create "preservation copies" of resource in their collections without infringing copyright.
A proposed limited liability scheme for use of orphan works
The proposed amendments include a limited liability scheme for use of Orphan Works.  This scheme will permit the use of copyright material where:
a reasonably diligent search has been performed, but the copyright owner cannot be identified or located; and
as far as reasonably possible, the work has been clearly attributed to the author.
The scope of diligent searches has not yet been confirmed, so it is strongly recommended for creative industries and other relevant sectors to assist in establishing guidelines around performing diligent searches.
If a copyright owner comes forward, users will be exempt from liability for use of the work for the period it was orphaned.  However, users will only be allowed to continue using the work on reasonable terms as agreed with the copyright owner or as fixed by the Copyright Tribunal.  If reasonable terms cannot be met, the copyright owner may seek an injunction against future use of their work.
Other proposed amendments
There are other proposed amendments of the limited liability scheme, including:
new specific fair dealing exception for quoting copyright material, subject to the quotation occurring for the purposes of non-commercial use;
the update of the library and archives exceptions, so that they are equally applied to all copyright materials and are technologically neutral;
the amendment of education exceptions, where current limitations and uncertainties around the use of copyright material in classroom teaching are removed; and
the streamline of government statutory licensing regime, which involves simplifying the method of determining fees payable to collecting societies and how these are paid.
Takeaways
The proposed reforms are forecast to benefit both the owner of an Orphan Work and the users of the works. It will allow orphan works to be utilised in creative industries, and will result in larger collections of works to be increasingly accessible by libraries, archives and educational institutions.
Links and further references
Related articles
Proposed amendments to the Copyright Act 1968 (Cth)
Innocent infringement of copyright
Copyright, code libraries and ownership
Groundless threats of copyright infringement
Legislation
Copyright Amendment (Disability Access and Other Measures) Act 2017 (Cth)
Report
2016 Intellectual Property Arrangements Report
Further information
If you need advice on any protecting your copyright, contact us for a confidential and obligation free and discussion: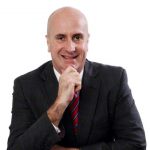 Malcolm Burrows B.Bus.,MBA.,LL.B.,LL.M.,MQLS.
Legal Practice Director
Telephone: (07) 3221 0013
e: mburrows@dundaslawyers.com.au
Disclaimer
This article contains general commentary only.  You should not rely on the commentary as legal advice.  Specific legal advice should be obtained to ascertain how the law applies to your particular circumstances.