The usual definition of shareholder oppression (Oppression) is something that occurs when a majority of shareholders in a company misuse their power to oppress minority shareholders.  That said oppression is not limited to situations of majority and minority, it can occur when the disputants have equal shareholding  but there is an imbalance of control (or power) caused by a variety of statutory and contractual controls that were agreed to at the start of the relationship. It is the exertion of this control which in our view is the hallmark of Oppression.   In this article we will discuss some of the early warning signs to look for when embarking on a new venture with others or buying into a more established entity.
The statutory framework for Oppression
Section 232 of the Corporations Act 2001(Cth) (Act) provides that this can occur when the conduct of a company is either:
contrary to the interests of the members as a whole; or
oppressive to, unfairly prejudicial to, or unfairly discriminatory against, a member or members.[1]
Some of the early warning signs
The entity and its structure
The first thing to be considered in a matter where a shareholder feels aggrieved or poorly treated for some reason is the type of entity which is involved.  For example the controls that can be embedded into a unit trust that has a corporate entity as trustee can be more complex that those that can be included in a constitution of a proprietary limited company alone.   That said in both cases the documents that are drawn in the first place can in fact be oppressive from the outset or can facilitate oppression by, for example, putting ultimate control of the entity into the hands of a single person.
Relationship with accountants and lawyers
Where one shareholder/director has the relationship with an accountant or lawyer who is instructed to create the structure, there is an obvious potential for bias.  In this case it is important that the lawyer or accountant is instructed by all the promoters so as to avoid creating structures that have inherent excessive controls embedded in them from the outset.   Additionally, where one shareholder/director has sole access to the company's legal and accounting advisors this can have the effect of limiting or frustrating the party without access to professional advisers or effecting the advice the company receives to the benefit of that director.
In some situations there may be contracts with a shareholder's representative that have the effect of creating an imbalance in power.  For example, if one shareholder representative works full time and deals directly with clients then this can create a shift in the relative power of the respective parties over time, even if was agreed to in the beginning.  In a lot of cases the disputants may be directors, ultimate beneficial owners of the securities involved and also employees. [2]  The exercise of power is not confined to shareholders and directors.
Skills acquisition that causes redundancy
In situations where one shareholder representative that is initially essential to the business has skills that are transferrable (or can be learned) then if those skills are acquired by others in the company there is a risk that such acquisition can lead to oppression.   In other words, it may lead to the classic phrase "we don't need you anymore".  The warning sign here is to watch out if you are slowly being made redundant because your skills are being transferred.
Exclusion from management
Where a director is non-executive and does not work in the business on a day to day basis one thing to consider is the access to information that one director has over others.    Exclusion from management has been recognised as oppression by the Courts in a whole line of authorities see Ebrahimi v Westbourne Galleries Ltd [1973] AC, per Lord Wilberforce.   There is often an underlying reason for exclusion in that it invites one member to profit from their position more freely.   The two mischiefs go hand in hand.
Asymmetry of information is a common theme in matters involving shareholder oppression.  Access to information about the company's affairs is frequently used as an instrument of oppression.  That said, its possible to protect against this at the early stages of the shareholding relationship.  Various contractual provisions can be 'hard coded' into governing documents or implemented over time by the incorporation of practical controls against an oppressor exercising control over access to electronic systems for example, regular reporting to shareholders or non-executive directors.
In most business dealings its usual for the parties to engage in negotiations.  Its usual for such negotiations to involve "give and take".   It may seem trite to have to mention it however one of the warning signs that we see frequently is where an oppressor is not flexible in any way.  The earlier that you pick up on this behaviour and seek to address it the better.
The classes of conduct which can give rise to shareholder oppression are not closed, neither are the number of warning signs that can be observed by oppressed shareholders with the gift of hindsight.
Links and further references
Related articles
Shareholder oppression – a taxonomy of corporate wrongs
Shareholder's inspection allowed despite distrust
Introduction to Shareholder Oppression
Just and equitable winding up for shareholder oppression
Shareholder oppression – valuation issues
Legislation
Cases
Re Docklands Chiropractic Clinic Pty Ltd [2020] VSC 364 (23 June 2020)
BAM Property Group Pty Ltd as trustee for BAM Property Trust v Imoda Group Holdings Pty Ltd [2019] FCA 1192
Asia Pacific Joint Mining Pty Ltd v Allways Resources Holdings Pty Ltd [2018] QCA 48
LPD Holdings (Aust) Pty Ltd v Phillips, Hickey and Toigo & Anor [2013] QSC 225
Turnbull and Ors v Nrma [2004] NSWSC 577
Ian Allan Byrne v A J Byrne Pty Limited [2012] NSWSC 667
Campbell v Backoffice Investments Pty Ltd [2009] HCA 25
Hogg v Dymock  Hogg v Dymock and Ors [1993] WASC 401 (19 July 1993)
Kizquari Pty Ltd v Prestoo Pty Ltd (1993) 10 ACSR 606
Wayde And Another V New South Wales Rugby League [1985] HCA 68
Further information
If you need advice on any aspect of shareholder oppression please don't hesitate to contact me for a confidential and obligation free and discussion: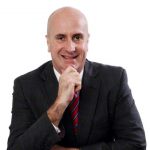 Malcolm Burrows B.Bus.,MBA.,LL.B.,LL.M.,MQLS.
Legal Practice Director
Telephone: (07) 3221 0013 (Preferred)
Mobile: 0419 726 535
e: mburrows@dundaslawyers.com.au
Disclaimer
This article contains general commentary only.  You should not rely on the commentary as legal advice.  Specific legal advice should be obtained to ascertain how the law applies to your particular circumstances.
[1] Corporations Act 2001 (Cth) s 232.
[2] Hogg v Dymock  Hogg v Dymock and Ors [1993] WASC 401 (19 July 1993)