Standard form IT procurement agreements are commonly used by businesses which have an established procurement department to standardise the commercial and legal procurement process.  Below we address key terms in standard form IT procurement agreements which suppliers should look out for when presented with one.
Structure
Procurement agreements, like supplier agreements, can either be drafted to be for a one-off supply of IT services and products, or can be a master framework agreement.  A master framework agreement allows for multiple purchase orders and or statements of work for services and products.  With master framework agreements, the legal terms and conditions are negotiated and agreed once, subject to any project specific changes under a statement of work.
Whether you are presented with a contract for a one-off supply or a master framework agreement, it is imperative that you take the time to review and negotiate the governing legal terms and conditions.
Intellectual property
Generally, procurement agreements will have a default position that the client will own any new intellectual property, such as software, created in the course of providing services.  This could create a lost revenue opportunity if a supplier assigns over its intellectual property.  For example, a supplier may be asked to create some customisation code for its software which it could also potentially use for other clients and it would be prevented from doing this unless the supplier is granted a wide exclusive licence to do so.  It is best for the supplier to not assign the intellectual property, but grant a licence to the client to use the customised software for the purpose of using the standard software.
Interoperability
A common area for concern is clauses that obligate the supplier to ensure that its services and products interoperate with the client's systems.  This is so broad and impractical but can land the supplier in hot water if it breaches this obligation.  Such clauses need to be negotiated on a project by project basis and set out in a statement of work as to what interoperability the supplier's services and products will have with a specified component of the client's systems, particularly where the supplier is providing third party services and products to the client.
Warranties
Warranties in procurement agreements will very often be so broad that it can often be impossible for a supply to comply with them.  For example, a warranty that a deliverable will be error and defect free can be practically impossible as software generally has errors and defects, so supplier's need to make it clear that such errors and defects must be material and adversely affect the functionality of the services and products before the warranty is breached.  The same principals apply to a warranty that the services and products will comply with the specifications at all times.
Liabilities
Procurement agreements will either provide that the supplier will have no limitation of liability or a liability cap that is way beyond the value of the contract, the consequences of which may render the contract an uncommercial option for a supplier where there is a risk of breaching the contract, say, for example, in a big data migration project.  As a rule of thumb, suppliers should limit their liability to the value of the contract in the aggregate for all claims and not just one claim, or limit their liability to the services and products which gives rise to their liability and exclude liability for indirect losses, loss of data and loss of profits, however there are too many nuances to cover in this article and are dependent on the scope of services.
Termination and variation
Often termination clauses will allow clients to terminate for convenience on giving a period of notice.  Such rights should be strongly rejected as it will deprive the supplier of the full commercial benefit of the contract and potentially expose it to losses if it has engaged third party resources or services and products for the project and those contracts cannot be terminated for convenience.
A de facto termination right is the ability of the client to scale down the scope of work. These rights need to be carefully considered to prevent the supplier from also losing the benefit of the contract.
Alternatively, suppliers should push for early termination payments if the client terminates early to cover its losses or protect its profit.
Queensland Information Technology Contracting (QITC) framework
The QITC framework is a set of Queensland government procurement contracts which the government issues to suppliers. The QITC framework provides a choice of four different contract types to reflect the risk and value of various ICT procurement activities:
General Contract
Comprehensive Contract
Supplier's Terms and Conditions
Bespoke Contract
Suppliers need to carefully negotiate these to ensure they do not commit to overly onerous obligations.
Takeaways
These are just a few of the key areas for consideration when drafting or negotiating a standard form procurement agreement amongst the myriad of clauses that will be stacked in the favour of the client.  If you are faced with a procurement agreement, it is wise to review it carefully so as not to jeopardise the commercial value for the project and protect your company from risks that could put you out of business.
Further references
Legislation
Competition and Consumer Act 2010 (Cth)
Cases
GEC Marconi Systems Pty Ltd v BHP Information Technology Pty Ltd [2003] FCA 50
Related articles by Dundas Lawyers
Legal issues in software support agreements
Software as a service (SaaS) contracts – legal considerations
Further information
If you need assistance drafting or negotiating the terms of an  IT procurement contract, please telephone me for an obligation free and confidential discussion.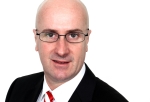 Malcolm Burrows B.Bus.,MBA.,LL.B.,LL.M.,MQLS.
Legal Practice Director
Telephone: (07) 3221 0013 | Mobile: 0419 726 535
e: mburrows@dundaslawyers.com.au
Disclaimer
This article contains general commentary only.  You should not rely on the commentary as legal advice.  Specific legal advice should be obtained to ascertain how the law applies to your particular circumstances