When negotiating the terms of commercial contracts there are many pitfalls even for those of us with significant experience in these matters.  For this reason, we've put together what we consider to be the 'Top 7 common mistakes" we see in commercial contracts.
Not identifying the entity you're contracting with
Frequently omitted from many commercial contracts is the Australian Company Number (ACN) of an entity described as company.  Section 153 of the Corporations Act 2001(Cth)(Act) provides that a company must set out its name and ACN on all its public documents and negotiable instruments.  Section 88A of the Act defines a public document to include 'an instrument for the purposes of a particular transaction or dealing'.  Given the Australian Securities and Investments Commission (ASIC) provides a free search facility to locate a company's ACN, there really is no excuse for parties to a contract not including their ACN's.  Other problems arise when the contracting company is not actually the contracting party but acting as a corporate trustee of a trading trust.
Using a template from the internet
The number of online contract creation tools are available now as part of the so called 'digital disruption'.  If used correctly they can be quite useful business tools.  Using such a service can be a time and money saving activity – that's if you've managed to select the right contract in the first place!  We often see situations where a contract is used incorrectly as it is 'slanted towards the other side' or tailored for a different jurisdiction.  Most lawyers can identify this fairly quickly, however often times it's too late?
If it's your deal, control the contracts!
The general rule when contracting is if it's your deal, you should prepare the contract for the other side to review and sign.  Often we are asked by what we refer to as the 'deal maker' to review a contract that the other side has put together.  When asked why they didn't have it drafted themselves, the usual answer is it would work out cheaper to review than to draft it in the first place.  Unfortunately nothing is further from the truth.
If it's a deal that you have put together, you should control the documents so as to allow you to include all the provisions that you consider are necessary without losing control by allowing the document to be drafted by the other side.  Make no mistake the other side's lawyer is not acting in your best interests and because of this, there's a fair chance it will actually end up costing you more!
Including onerous clauses
Often we see contracts that have been drafted by 'well meaning' lawyers that include extremely onerous provisions that no one in their right mind would agree to.  The hope (presumably) is that such a contract is signed without legal review.  In our view these sort of contracts don't add value because they escalate the time spent on reviewing the contract as the onerous clauses have to be removed and or negotiated.
Lack of precision in contractual terms
The new millennium has added to the burden of lawyers because of the sheer number of combinations and permutations of scenarios that have to be considered.  Issues such as offshoring, choice of law are insignificant in comparison to the question of whether the rights and obligations of the parties are described with sufficient precision to be contractually binding.
The doctrine of no surprises
A great tool that can be used in most commercial contracts is a 'term sheet'.  This document can be used to identify and communicate the broad commercial terms of the proposed arrangement.  They can often be quite detailed and have the potential to be legally binding.  The doctrine of no surprises is breached in contracting when the broad commercial terms that the parties had agreed to have been augmented or added to by the lawyer responsible for drafting the agreement.  If the details in the term sheet are accurately turned into an enforceable contract, there's less chance of the other side being shocked at the outcome.
Agreeing to agree
The general rule is that a clause in a contract that contains an 'agreement to agree' is not enforceable. Despite this general rule we still see these sorts of clauses in contracts from time to time.  In the case of North East Solution Pty Ltd v Masters Home Improvement Australia Pty Ltd [2016] VSC1 (28 January 2016), the Court considered the enforceability of an obligation on the parties to act reasonably and in good faith "to agree complete" contractual terms.
Take aways
Whilst negotiating commercial contracts can be a complex matter, getting the basics right is paramount to ensure that your rights and obligations are not only accurately documented but enforceable in Court should the need arise.
Further references
Cases
North East Solution Pty Ltd v Masters Home Improvement Australia Pty Ltd [2016] VSC1 (28 January 2016)
Legislation
Corporations Act 2001 (Cth)
Related articles by Dundas Lawyers
Is your ACN on all your public documents?
Further information
If you're looking for a proactive lawyer to advice you drafting or enforcing the terms of a commercial contract then please telephone me for an obligation free and confidential discussion.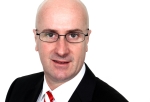 Malcolm Burrows B.Bus.,MBA.,LL.B.,LL.M.,MQLS.
Legal Practice Director
Telephone: (07) 3221 0013 | Mobile: 0419 726 535
e: mburrows@dundaslawyers.com.au
Disclaimer
This article contains general commentary only.  You should not rely on the commentary as legal advice.  Specific legal advice should be obtained to ascertain how the law applies to your particular circumstances.