Fans of the movie 1995 movie "Braveheart" starring Mel Gibson would be aware of the savage brutality of the 'Guardian of the Realm', Sir William Wallace in seeking vengeance from his oppressors and those who 'broke their promise' to support him in battle.
Wallace's rage towards the English stemmed from the rights granted by the conquering King of England (King Edward, "Longshanks") to his noblemen, one of which was "Prima Nocte" or the "right of the first night".  In an attempt to avoid this barbaric law, Wallace married his childhood sweetheart Murron MacClannogh in secret.  She was later raped by English soldiers and when she fought back was later killed.  This experience was the spark that fueled tremendous rage in Wallace which started with him leading his clan to kill the members of the local English garrison and leading another at nearby Lanark to flee.
The Scott's led by Wallace and Andrew de Moray (the son of a Sir Andrew de Moray of Petty) defeated the English at Battle of Sterling Bridge on 11 September 1297 and then at York where the Scott's beheaded Longshank's nephew and sent his severed head to him as a message Scottish intentions.
In March 1298, Wallace was knighted, (purportedly by the nobles of Scotland) in the absence of a King and was appointed Guardian of the Kingdom of Scotland.  At this point in history time there was no Scottish King, although Robert the Bruce the son of Robert the Elder was the leading contender.
Wallace realising that to beat the English he would need to unite the clans, finally gained the support of the Scottish nobility before taking on the English at Falkirk.
The seduction of a future Queen
After Sterling Bridge, Longshanks sent the future Queen, (his son's wife), Isabella as his delegate to negotiate with Wallace and the Scott's.  Isabella took a liking to Wallace, a fact that he exploited to Longshank's horror some time later.
The Battle of Falkirk
On 22 July 1298 the English managed to engage with the elusive (but united) Scott's at Falkirk with a superior force.  Falkirk was a disaster for Wallace and the Scotts and it is thought by many to have been caused by the treachery of the Nobles, Lochlan (Clan McLauchlan) and Mornay who failed to deploy the calvary they controlled when signalled by Wallace.
According to the movie, the Noblemen Mornay and Lochlan broke their promise to Wallace after being bribed by Longshanks.  The ultimate betrayal occurred when Wallace discovered that Robert the Bruce was fighting alongside Longshanks after defeating him and pulling of his helmet to reveal his identity.
The aftermath of Falkirk
The movie depicts at least two and possibly three clan Chieftains who broke their promise to support Wallace resulting in the slaughter of several thousand Scotts at Falkirk.  Wallace went on a murderous rampage against the Clan Chieftan's that betrayed him.
In 1305, Robert the Bruce sets up a meeting with Wallace in Edinburgh, but Robert's father has conspired with other nobles to capture and hand over Wallace to the English. Learning of his treachery, Robert disowned and banishes his father.
In London, Wallace is brought before an English magistrate, tried for high treason, and condemned to public torture and beheading.  Curiously he was not tried for the murder of those that betrayed him.   With the rope around his neck, Wallace refuses to submit to the King.  The crowd, moved by the Scotsman's bravery, begin crying for mercy.  The magistrate offered him one final chance, asking him only to utter the word, "mercy", and be granted a quick death.  Wallace instead shouts, "Freedom!" resulting in the magistrate ordering a horrible death.
After Wallace's death Princess Isabella continues his revenge on the now terminally ill Longshanks by telling him that his bloodline will be destroyed after his death as she is pregnant with Wallace's child!
So what's the moral of the story?
Don't betray a Scotsman.  He'll garner an army against you, send you the severed heads of your relatives and brutally kill anyone that lets him down in the fight against you.  He'll seduce your family members and even if you manage to bring him to justice you'll learn that his unborn children will continue to haunt you long after his death!
In short, don't mess with a Scotsman!
Further information
If you need advice seeking vengeance please don't contact me.   If you are seeking to right a corporate wrong, please contact me for an obligation free and confidential discussion.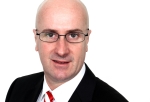 Malcolm Burrows B.Bus.,MBA.,LL.B.,LL.M.,MQLS.
Legal Practice Director
Telephone: (07) 3221 0013 | Mobile: 0419 726 535
e: mburrows@dundaslawyers.com.au
Disclaimer
This article contains general commentary only and is not guaranteed to be exactly accurate historically.  This article is not legal advice.
References and links to further information
https://en.wikipedia.org/wiki/First_War_of_Scottish_Independence
William Wallace – https://en.wikipedia.org/wiki/William_Wallace
Braveheart the movie – https://en.wikipedia.org/wiki/Braveheart
Noblemen's Calvary – https://biography.yourdictionary.com/sir-william-wallace
Clan Lauchlan Clan Maclachlan, also known as Clan Lachlan – https://en.wikipedia.org/wiki/Braveheart